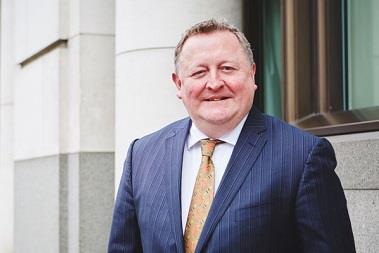 Brightside said it has fully replaced its lost Markerstudy capacity by signing new deals with Covéa Insurance and another insurer, which it declined to name.
The broking group is also planning to sign up more insurers in the coming months.
Markerstudy, one of Brightside's main capacity providers, ended its deal with the broking group in May.
The expanded capacity deal with Covéa Insurance, which is already on Brightside's car panel, covers the Brightside Car and Brightside Van brands as well as a range of other commercial vehicle business.
The current Brightside car panel is Ageas, AXA, Covéa Insurance, LV=, Premier and Sabre.
The company gave no details about the deal with the anonymous insurer.
Brightside executive chairman Mark Cliff said that he was intending to sign up more insurers and increase Brightside's appetite, especially in niche and non-standard lines. He expects more insurers to come on board in the next few months.
Cliff described the Covéa deal as "a massive vote of confidence in our strategy, our people and our technology platform".
He said: "Under this new arrangement, Covéa Insurance will provide increased capacity enabling us to expand our motor insurance proposition and helping to fill the gap left by Markerstudy."
He added: "We have overcome any perceived threat posed by Markerstudy's withdrawal from our motor business and I remain confident in our ability to continue to grow, deliver value to our investor and repay the faith shown to us by our panel providers."
Under the deal Covéa will rate business using its own criteria rather than follow the Markerstudy rating.
Covéa Insurance director of personal lines intermediated distribution Sue Coffey said: "We look forward to developing our existing relationship with Brightside. Brightside is a well-established brand in the car and van market, both product lines which match our own risk appetite."