Brokers sued by clients as insurers reject more claims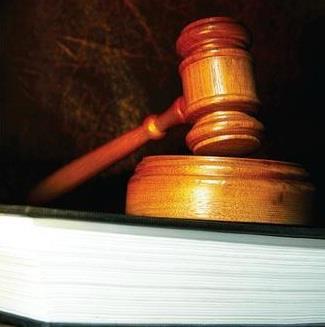 Brokers are set to see their professional indemnity (PI) premiums increase as more firms are taken to court by their clients, warned specialist PI broker Griffiths & Armour.
Managing director Steve Bamforth said insurers were increasingly rejecting claims as they applied stricter interpretations to policy wordings, which was having a knock-on effect on the growing number of clients suing their brokers.
He said: "There are more disputes between insureds and brokers. Any broker advising a client does have an exposure if that client has a claim turned down by insurers. It is happening more and more and it is becoming increasing high profile with court cases.
"One of the things with the PI market is that premiums lag behind claims development. You get the claims coming in and then insurers move in terms of price increase."
Manchester Underwriting Management (MUM) chief executive Charles Manchester said some insurers were rejecting more claims to save money in a soft market.
MUM has been writing broker PI insurance for 28 years.
"Insurers that have been so competitive in an ever softening market, are finding it difficult to make their numbers add up," Manchester added. "So one way of not paying out so much in claims is to decline to indemnify.
"Insurers suffering badly can lean to do the wrong thing because it is financially convenient.
"When that happens the broker is in the firing line. In this kind of market there is no question there has been an uptake in claims against brokers, that in a better market place that would not have happened.
"Even in cases where brokers won, that would have cost quite a bit in legal costs. You will never get back all your legal costs. There is a potential for rates to rise and we are seeing rates rise."
Reduction in insurer appetite
Bamforth said another driver of rising premiums was a reduction in insurer appetite.
With the depth of information and knowledge that insurers had to spot trends quickly, they were becoming increasingly nervous about writing PI insurance for brokers, he added.
Bamforth said he was also seeing a reduction in the number of insurers making ex-gratia payments to clients - a sum of payment that they do not need to make but is often done in good faith.
Bamforth said: "If they treat one customer fairly by doing ex gratia, what about the next one?
"They are a lot more cautious about that, but the knock-on effect is that brokers are being sued more often."
Broker mistakes
Bamforth said that one of the errors that many brokers made was not fully documenting conversations with clients – a mistake that courts could factor into their final ruling.
"If you don't have it in black and white – it does not exist. You have got to document that your client was advised and understood the advice."
Manchester added: "The problem with general insurance brokers is that they can be brilliant at what they do but they are only as good as their weakest link.
"If they make a very simple minor error it can be devastating to the effectiveness of the policy they are trying to arrange."
Another area where brokers are underperforming is business interruption.
Bamforth said: "Business Interruption is a more complicated area of insurance and it needs careful explanation, of the indemnity period and amount of cover."
Griffiths & Armour is working with the Insurance Brokers Standards Council (IBSC) to produce guidance for members on how to make sure clients are fully aware about the terms of their cover.