Government pledges to cap amounts CMCs charge customers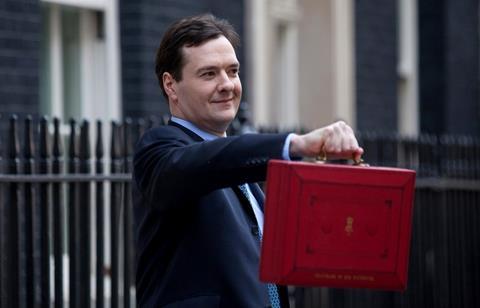 Chancellor George Orborne has announced a "major review" of the regulation of claims management companies (CMCs) in his budget speech today.
He has also pledged to cap the amounts CMCs charge to their customers.
The news has been welcomed by the Insurance Fraud Bureau (IFB).
IFB director Ben Fletcher said: "There are many genuine claims management companies which provide a service for honest consumers and this must be preserved.
"However there is equally a need to recognise that corrupt CMCs are a significant factor in organised insurance fraud and work needs to be done to improve regulation"
Fletcher pointed out that just under half of the IFB's live investigations feature a CMC and said that over the last 18 months the Bureau has received more than 400 intelligence reports where a CMC has been "at the heart of the problem".
He added: "A major review of the regulation of this industry to improve transparency and to implement robust processes which will enable the detection of corrupt practices is absolutely welcomed."
AXA Commercial Lines and Personal Intermediary chief executive Amanda Blanc welcomed the cap on charges from CMCs, but she added that more work needed to be done to address the societal issue of claims farming.
"For instance, we would support a ban on automated voicemail calls – but hopefully today's cap will reduce the volume of unsolicited messages.
"A clampdown was necessary to address a growing compensation culture epidemic. We recently found that more than a quarter of people have received a nuisance communication from a claims management company in the last 24 hours and this bombardment can often lead not only to the annoyance but also the anxiety of victims – not to mention higher premiums for everyone."