The CII welcomes the government's new industrial strategy, which looks to boost productivity through professionalism, but identifies key risks.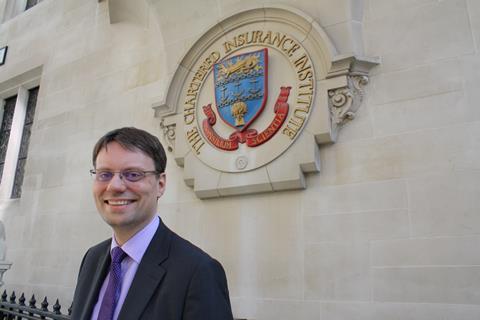 The Chartered Insurance Institute (CII) has welcomed the government's industrial strategy and identified some key risks it creates.
The strategy is a long term plan to improve UK productivity and earning power. It aims to help businesses create more and better-paying jobs through investment in skills, industries and infrastructure.
While the CII has welcomed the move, it has also identified two key risks.
One risk is that if they are mismanaged then improvements in efficiency may lead to lower service standards for customers.
The second risk is that increased efficiency may lead to wage stagnation or higher unemployment, as there may be less demand for workers with traditional skills.
CII director of policy Matthew Connell (pictured), said:
"Professionalism can overcome the risks involved in the industrial strategy.
"It can enable us to protect consumers from the potential downsides of improved efficiency. For example, in can help us develop new forms of governance around the use of artificial intelligence to ensure that decisions taken by machines are fair and reasonable."
Connell continued, "Professionalism can help people adapt to a changing economy through initiatives like apprenticeships, new qualifications and evolving professional standards. This puts UK workers in a strong position to compete for high-quality jobs.
"Finally, and most importantly, professionalism promotes a greater focus on consumers, which in turn will help firms create new products and services that are relevant to consumers' needs. A better focus on consumers can lead to new products from cyber insurance to pet insurance, and new services tailored to meet the needs of vulnerable consumers in an ageing population. This will ensure the wealth that comes with greater productivity gets spent on better products and services and creates high quality jobs."
The five foundations of the government's vision for a "transformed economy"
Ideas: the world's most innovative economy
People: good jobs and greater earning power for all
Infrastructure: a major upgrade to the UK's infrastructure
Business environment: the best place to start and grow a business
Places: prosperous communities across the UK
Source: https://www.gov.uk/government/topical-events/the-uks-industrial-strategy