Standard & Poor's removes broking group from creditwatch and raised ratings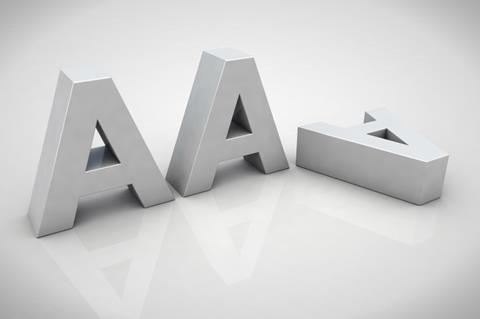 Cooper Gay Swett & Crawford's credit rating received a boost after it announced the $500m (£358m) disposal of its US operations.
Standard & Poor's said it has removed CGSC from CreditWatch with developing implications, and raised the firm's long-term corporate credit rating to 'B' from 'B-' and raised all debt ratings by one notch.
Moody's meanwhile confirmed its rating for CGSC as B3 with stable outlook.
CGSC group chief executive Steve Hearn said he was pleased that S&P and Moody's had recognised the positive impact the disposal will have on the business.
"We now have the financial resources, in conjunction with the specialist expertise and a clear growth strategy, which will become increasingly apparent over the coming months, that will allow us to realise our group's potential," he said.
"The rating action reflects CGSC's improved credit profile" following the disposal announcement, said S&P credit analyst Julie Herman.
When the disposal completes during the first half of this year, CGSC plans to
pay down all outstanding debt.
"The elimination of balance-sheet debt improves our financial risk profile
assessment, though this is tempered by deterioration in our business risk
profile assessment," Herman said.
"Since its levered buyout by Lightyear Capital in January 2013, CGSC has
experienced steep declines in revenues and earnings and a resultant continued
worsening balance between earnings and debt load," according to Herman.
CGSC's debt levels reached "unsustainable levels" of as high as 11 times earnings in the year to September 2015, she pointed out.
After paying down debt, its leverage will drop to 3.5x, though this is balanced by a lower earnings base, "as the North American division being sold was generating the majority of the group's profit margin," Herman said.