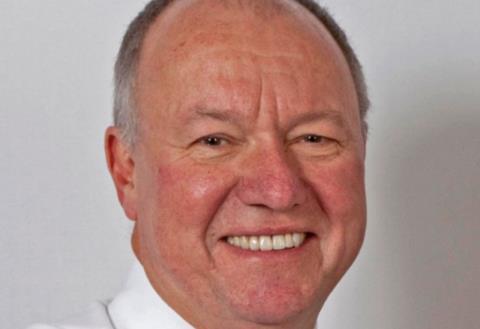 Gordon Newman is to step down as chief executive of CGNMB, the Lloyd's broking unit of Cooper Gay Swett & Crawford (CGSC), on 20 April.
His responsibilities will be assumed by CGSC group chief executive Steve Hearn, subject to regulatory approval.
Newman will remain at CGNMB as chairman of its energy and reinsurance divisions.
CGNMB was formed from the merger of CGSC's existing Lloyd's broker Cooper Gay and Newman's company Newman Martin and Buchan, which CGSC bought in October 2013.
A month after the purchase was complete, Newman was named chief executive of CGNMB.
Newman said: "With the integration of NMB and Cooper Gay as CGNMB successfully completed, I believe that now is the right time for me to step down from day to day executive responsibility, having enjoyed almost 50 years in the market.
"I strongly believe that ours is and will continue to be a people business and that, given the calibre of its people and the backing of its investors, CGNMB is well positioned to grow and prosper as an independent broker.
"As chairman of its energy and reinsurance divisions I look forward to being a part of that future."
Hearn added: "Gordon is a highly respected figure in our industry who has been an integral part of our business.
"I am grateful that, despite his decision to retire as chief executive, he has agreed to continue to provide his counsel and support as chairman of our energy and reinsurance divisions.
"We now have the resources to embark on the next stage of our strategy, which will become increasingly apparent in the coming months and I am certain Gordon will continue to play a key role in our group's future."