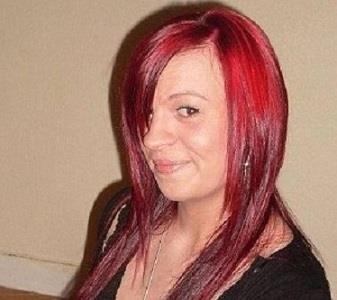 A passenger is suing Zenith Insurance for £5m after her lover crashed the car, leaving her severely disabled.
Christina Vibert says she suffered brain injuries after her lover Ross Graham crashed into an HGV trailer.
The 29-year-old says that the crash in in Edinburgh on January 6, 2013 has left her being able to barely walk and talk. She will need life-long care.
But Zenith claims driver Ross Graham, who died in the crash, was high on cannabis at the time and racing another car, The Daily Record reports.
A spokesman for Zenith said: "The pursuer (Ms Vibert) ought not to have allowed herself to be a passenger in the vehicle being driven by the deceased whilst he was under the influence of cannabis.
"Had she not allowed herself to be a passenger all her injuries would have been avoided."
Papers lodged at the Court of Session in Edinburgh say: "The vehicle was driven by her partner, the deceased. He was driving at excessive speed for the ­conditions and the road layout.
"The B701 was a dual carriageway on which there was a 40mph speed limit. The road formed a junction with the ­Clovenstone roundabout.
"He failed to give way on approaching the give-way ­junction of the roundabout. He proceeded through the junction and collided with a DAF XF heavy goods vehicle."
She is seeking damages for a number of last consequences of the crash including pain and suffering, care costs, physiotherapy and loss of earnings.
At the time of the crash Sergeant Andy Gibb said: 'We continue to investigate the full circumstances surrounding this collision, which, tragically, resulted in the death of a young man.'
The case continues.