Australian law firm in crisis as share price is being destroyed by UK government whiplash crackdown plans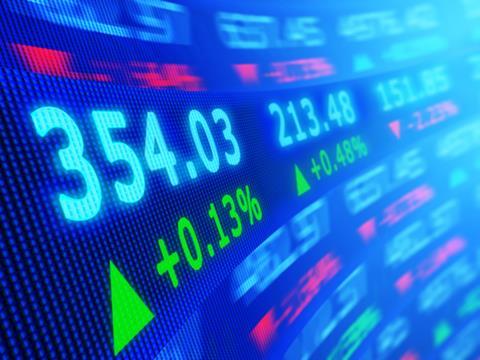 The crisis at Australian law firm Slater and Gordon, the buyer of Quindell's legal arm unit, deepened further this morning with the stock market latest showing the share price had crashed another 26%.
This is on top of the share price nearly halving yesterday as investors scrambled for the door, fearing that chancellor George Osborne's plans to crack down on whiplash claims will have a damaging impact on the debt-laden business.
The impact of the Autumn Statement, on top of a stream of bad news, has seen one of the most dramatic declines in share prices ever witnessed by UK insurance industry watchers.
Slater and Gordon's current share price of $0.69 is now less than a tenth of what it was in April, when it was $7.85.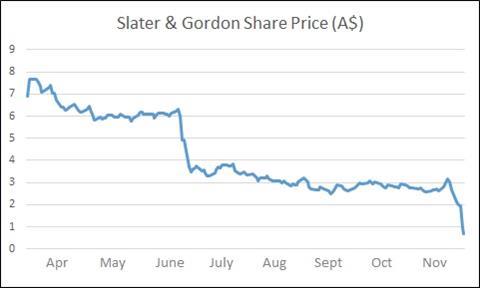 Investors are alarmed by the the fact that Slater and Gordon bought Quindell's legal arm for £667m, but that business now faces a crunch if Osborne's plans to crack down on whiplash go ahead.
Slater and Gordon bought Quindell's legal arm with the aim of becoming a major player in legal advice firm for compensation-seeking people who had suffered minor injuries from things such as car accidents.
"There is a lack of confidence in the company's guidance and a concern it is overleveraged and may need new capital," said Morningstar analyst Gareth James.
ShareProphets AIM-blogger Tom Winnifrith, a long-term critic of the deal who has tracked Quindell closely for several years, said Slater and Gordon was now the "short of the century" and predicted its share price would collapse even more dramatically.
However, Slater and Gordon tried to remain upbeat and said: "Whilst the government's announcement was unexpected, the company believes that the scale and diversity of the Slater Gordon Solutions business in the UK positions it well to deal with the potential impact of any future legislative change."