Home insurer reveals plans to close flagship Kingswood site by 2018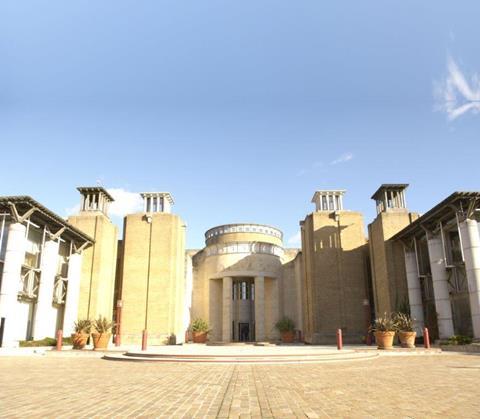 Legal and General (L&G) has revealed it will close its Kingswood office by 2018, with the home insurer citing the world moving to digital as a reason for the departure.
Unite estimates it will cost the local economy £70m and put staff out of work.
However, L&G has offered all staff the chance to 'follow their roles' to Hove and Cardiff.
For those that can't, L&G has agreed severance terms.
The closure of the site will be phased, starting in spring this year and ending in 2018.
The flagship office (pictured) has a sports hall and swimming pool.
L&G commercial director Simon Burke said: "The world we live in is digital, and how we work with and serve our customers is continually evolving.
"To keep offering great value for money products to our customers, we need our employees working at fewer and the right locations, so we can drive costs down, and improve customer service.
"The Kingswood building, for all its history and strengths, is our least adaptable building to changing business demands, and has high rent and running costs.
"Closing it is not an easy decision to make, but it is the correct one for Legal & General and our customers.
"No-one ever wants to close a location, especially one that has served Legal & General so well over decades. I would therefore like to thank all those people who have worked in Kingswood, and those that work there now, for all their hard work in helping to make Legal & General the successful company it is today."
L&G first moved to the surrey site during the Second World War and around 1,400 staff are based on the Kent site.