The insurer incurred losses of £15m from December storms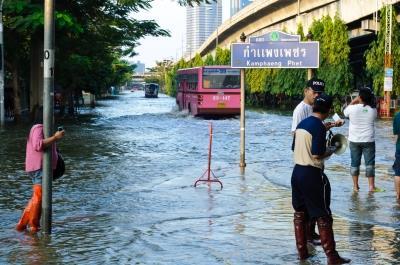 Legal & General (L&G)'s general insurance business made an operating profit of £51m in 2015, down 13.6% pm the £59m it made in 2014.
The combine operating ratio (COR) at the insurer increased by two percentage points to 89% (2014: 87%).
The company attributed the dip in profitability to the £15m it incurred from the December storms.
At the start of 2014 L&G had incurred £12m in additional claims as a result of the adverse experience in the first quarter of 2014.
Gross written premium at L&G's GI business decreased 10.6% to £337m in 2015 (2014: 377).
Surrey office closure
On 21 January 2016, the group made a decision to close an office located in Kingswood in Surrey.
The group plans to close the office in 2018.
The net cost associated with this closure, including the write-off of previously capitalised property, plant and equipment and expenditure relating to redundancy and rent and rates, is estimated to be £50m, which is expected to be recognised in the 2016 Consolidated Income Statement.
Group result
As a group L&G made a profit after tax of £1.1bn in 2015, up 10% on the £992m it made in 204.
It generated net cash of £1.3bn, up 14% on the £1.1bn it generated in 2014.