Insurer sends specialist Land Rover to contact hard-to-reach customers in flooded areas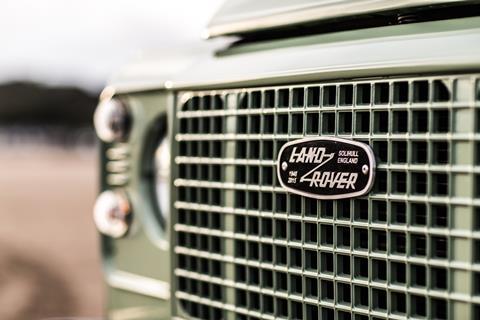 Direct Line Group has deployed its emergency response vehicle, ERNIE, to help its flood-stricken customers in the Lake District.
One of a fleet of five vehicles, the specially-adapted Land Rover Defender can get to customers in hard to access areas affected by Storm Desmond's flooding and severe weather.
ERNIE was due in Carlisle this morning, after visiting Kendal yesterday.
The vehicle provides facilities for claims staff to support affected customers and process their claims.
Direct Line said its team of claims advisors will be based at Kendal Town Hall for any customers who have been affected and need help and advice.
"We take the current severe weather and flooding extremely seriously, and have put our emergency action plans into place," Katie Lomas, head of Direct Line home insurance, said.
"Mobilising ERNIE is one of many steps we have taken to respond to the needs of our customers, no matter how severe the weather. We have people on the ground in Kendal. Our priority is reassuring householders with Direct Line home insurance policies and getting them back in their home as quickly as possible."