Almost all drivers support the government's latest whiplash crackdown plans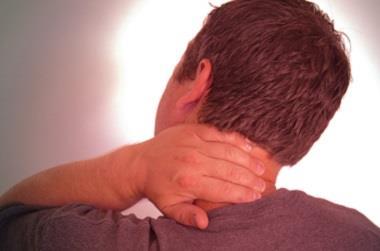 Almost all drivers support the government's proposed crackdown on whiplash claims, according to insurance industry analysts Consumer Intelligence.
A flash poll of motorists conducted overnight found that 95% of motorists support new rules that require medical evidence of whiplash before insurers pay out.
The government claims its proposals will cut car insurance premiums by £40 a year.
"The first thing drivers should notice is a reduction in nuisance calls from predatory claims companies," Ian Hughes, chief executive of Consumer Intelligence said.
"The need to produce medical evidence means that whiplash claims are no longer easy and profitable for the 'no win, no fee' market," he said.
Hughes advised drivers to be alert to make sure insurers are passing on the savings.
"Drivers would also be wise to shop around to test whether their insurer is indeed lowering their premium in line with promises," he said.
"There have been false dawns before," he cautioned.
"Insurers promised to pass on the savings when the LASPO (Legal Aid Sentencing and Punishment of Offenders) reforms came in three years ago. But when those reforms didn't deliver the reduction in claims that insurers expected, rates rose again and are up 13.5% in a single year."
Price comparison website MoneySupermarket agreed that motorists will need to shop around for their car insurance to make sure insurers pass on any savings.
"We should not conclude that tackling whiplash fraud will eradicate problems in car insurance pricing," said Kevin Pratt, a consumer affairs specialist at the price comparison site.
"Insurers are still using auto-renewal to push through price increases, hitting loyal customers year on year."
Pratt supported the crackdown on fraudulent whiplash claims which he said are "a scourge, adding £40-£50 to honest motorists' annual premiums".
However, "It is crucial that insurers pass on every penny of savings by reducing premiums," he said.
"We've seen premiums rise by 14% in the past year, partly because of whiplash, partly because of insurance premium tax and partly because insurers want to boost their profits from this class of business.
"That makes it more important than ever for all policyholders to shop around to get the best deal every year."
Pratt added that whiplash is a genuine injury in many cases, and care should be taken to protect the interests of genuine claimants.