Instantly available data such as driving convictions and history could combat fraud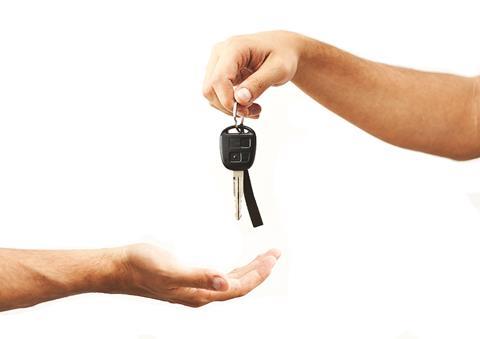 The DVLA will make its keenly awaited electronic database of driver licence information widely accessible to the insurance industry, meaning brokers can join insurers in plugging into the database by the time it launches in early 2014.
The database will allow companies to instantly access reliable driver data - such as driving convictions and vehicle history - to improve pricing for real-time insurance quotes.
Following talks with the ABI, insurers are expected to pay for most of the technology project, with one source saying he expected it to cost "several million pounds".
DVLA director of enforcement David Hancock said he hoped detailed design work would begin after Christmas. IBM will begin building the technology in the middle of next year so that it can be plugged into company quote engine systems in time for launch in the first quarter of 2014, he said.
Hancock said there would be few restrictions on companies accessing the system, so insurers, brokers and aggregators could link with it.
Currently, insurers and brokers have to request permission from the DVLA for a driver's history, and they usually receive the information after a quote has been agreed.
Getting the information instantly will improve the pricing of the risk and combat fraud, as many customers lie about past convictions.
Hancock told the ABI Motor Conference 2011 that, after negotiations with the information commissioner, much of a driver's licence details could be accessed without consent because the government had a responsibility to ensure drivers were properly insured.
Motor Insurers' Bureau (MIB) chief executive Ashton West said there was "a lot more that we can and must do". He said insurers should thrash out deals with the Claims and Underwriting Exchange database, a hub that aims to collect all customers' claims histories.
West hoped that by 2014 company quote engines would be able to instantly access a customer's claims history as well as driver licence data.
The most ambitious prediction at the ABI conference came from Tom Cooper, chief executive of iGO4, a personal lines broker that targets aggregators.
Cooper predicted that the next 10-15 years could see the creation of a central hub of telematics information on every aspect of a driver's behaviour, such as miles driven, where, when, and at what speeds.
That would provide a bonanza of information to help insurers underwrite risks more accurately. Cooper said: "It is a market where everybody is rated on a telematics basis - expect a toxic book of bad drivers."
We say …
● Technology in personal lines is moving rapidly. Several apps are being created to exploit mobile technology, instant quote customer profiling is improving, and telematics will offer a wealth of data on a driver's behaviour.
● Insurers that invest in the technology to improve pricing of risk and ability to combat fraud may end up with extra costs in the short term, but will probably eventually enjoy better combined operating ratios.
Pass notes: DVLA driver database
Who is in charge of the licence database?
Currently the DVLA is heading the project and is in discussions with the ABI. The DVLA has called the project the Insurance Industry Access to Drivers Data (IIADD). The DVLA hopes IIADD will combat fraud and help with continuous insurance enforcement.
Why are people getting so excited about it?
IIADD means insurers can rapidly improve their customer profiling. In a few years' time, insurers may be able to check on claims history, driver licence data and credit history prior to quoting. This would vastly improve their ability to price risks accurately in real time. The technology for achieving such a holy grail in customer profiling is complex, but not impossible.
What next?
The IIADD is set to launch in early 2014. Insurers are still thrashing out negotiations with the software providers and the DVLA over the cost of the project and capabilities of the database.