Tie-up will boost leading legal firm's practice to nearly 1,000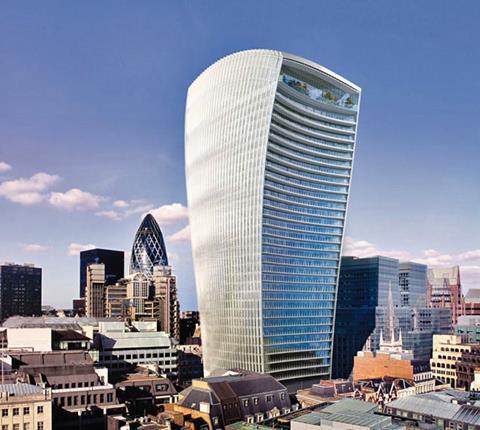 DWF has announced that it is merging with niche insurance practice Watmores.
The tie-up, which is expected to complete next month, is designed support DWF's strategy to grow both nationally and internationally.
Led by partners Simon Johnson and Ron Mullins, Watmores has a turnover of around £2.5m, specialising in dispute resolution and litigation insurance services for insurers.
Based on Chancery Lane, the firm employs 26 people including five partners and directors, all of whom will move into DWF's office space in the 'Walkie Talkie' building (pictured) in the City of London. The merger will increase the size of DWF's insurance team to nearly 1,000.
The move will bolster DWF's position as one of the top three law firms serving the UK insurance industry.
DWF head of insurance Paul Berry said: "Watmores has first-rate niche expertise which complements, and will add depth to, our own enabling us to deliver enhanced service to our existing clients and also to grow our client base of insurers, local authorities and rail operators."
Watmores also specialises in local authority and rail work.