Lloyd's motor insurer will now return to growth after 4.4% GWP dip, says chief executive Ian Parker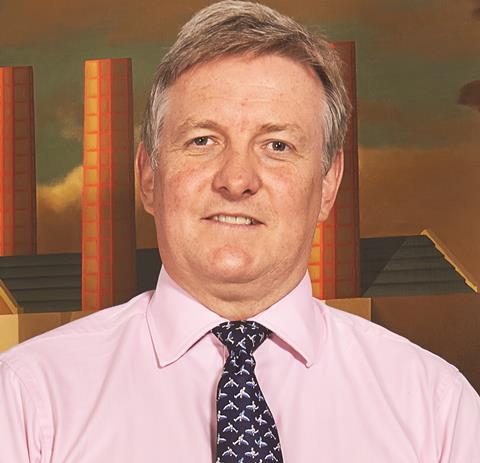 Lloyd's motor insurer ERS made a profit of £8.3m in 2014 – its first annual profit since 2009.
This is a £28m improvement on the £19.7m loss the insurer made in 2013.
But, despite a 6.6 point improvement from last year's 107.6%, the company's combined operating ratio (COR) was still an unprofitable 101%, meaning its turnaround is not yet complete.
Speaking to Insurance Times about the results, ERS chief executive Ian Parker said: "The profit is a fantastic achievement but the combined ratio is still 101%, so we are not making an underwriting profit yet. That has to be the next goal.
"It is a very significant improvement year on year, but you wouldn't think a 101% combined ratio was a sustainable position, so for us this is just a point in time in our transition."
Parker ultimately wants to get ERS's COR down to 90%, although he did not disclose how quickly he wants this to happen. He said: "We have still got a long way to go to achieve that."
Growth to come
ERS, formerly Equity Red Star, has been in turnaround mode since private equity firm Aquiline Capital Partners bought it from Australian insurer IAG in April 2013.
The company was hit hard in 2010 after having to pump hundreds of millions of pounds into reserves to counter rising bodily injury claims, and never fully recovered under its former ownership.
Following the Aquiline purchase and Parker's appointment as chief executive in 2013, ERS became a broker-only insurer and sold its own broking businesses. It also sharpened its focus by offloading non-motor business. In addition it cut 200 jobs and overhauled its computer systems in a bid to cut costs.
These changes and more rigorous underwriting have eaten into ERS's gross written premium (GWP), which fell by 4% to £388m in 2014 (2013: £406m).
But Parker said the company should now start growing. He said: "This is as small as the company will be."
He added that the company's strategy becoming broker-only, which means ERS is no longer competing with its distribution force, is paying dividends. He said: "We are seeing more opportunities from brokers than I ever expected."
Cost cutting
GWP growth will also improve ERS's expense ratio, which in turn will help bring the COR below 100%. The company has cut its cost base by 20% to £80.1m in 2014 (2013: £99.7m), but this only produced a 0.9 point improvement in the expense ratio to 37.8% (2013: 38.7%).
This is because the fall in premium income muted the effects of the cost cuts on the expense ratio.
ERS is also still carrying some costs from its old technology systems, which will not fully disappear until 2016, and the company is not yet seeing the full benefit of its new technology system, Quindell's Challenger, whose installation will be completed at the end of the first quarter this year.
Parker said: "Our expense ratio is still nearer 30% than 20% and that is not where I need it to be.
"Our IT platform is going to deliver real productivity improvements. When we are able to write more business, and we are confident about writing more business, then our growth in expenses will be much slower than our growth in premium so our expense ratio will improve."
Join the debate at our Insurance Times Underwriting Forum on LinkedIn