Former QBE property and casualty boss thinks big with new Capita and Istmo Re Lloyd's syndicate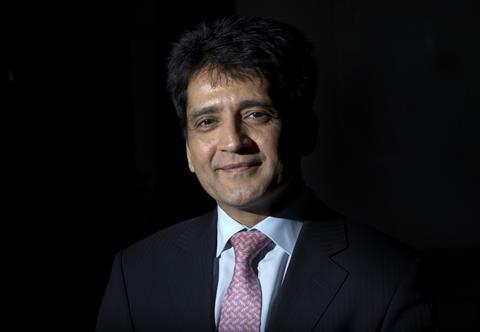 Former QBE big hitter Ash Bathia has promised to make a splash in emerging markets with his new Lloyd's start up.
Bathia will take up the position of active underwriter at the new Istmo Re Lloyd's syndicate.
Capita Managing Agency and Istmo Re have been given 'in principle' approval to establish a new Lloyd's syndicate from the Lloyd's Franchise Board.
The other members of the syndicate's founding team are former Ascot executive Jon Foley and former Marsh executive Nick Bacon
Bathia left his QBE role as chief underwriting officer of proprety, casualty and motor in July 2013. He was widely respected for growing QBE's casualty book from $1m to $1bn between 1998 and 2012.
Bathia said: "We are genuinely excited about the opportunity to represent the Lloyd's market and particularly in the emerging growth markets in line with Lloyd's 2025 Vision.
"We are very much looking forward to working with Capita and our cornerstone investor Istmo Re to harness and deliver genuinely new and accretive opportunities to our syndicate and more broadly to Lloyd's."
Istmo Re chairman and president Ramon Fernandez said: "We are delighted to be able to offer capital and distribution support to the new syndicate under the leadership of an experienced and successful leader in Ash Bathia.
"The syndicate will enable us to provide strong capacity to our existing clients and to numerous others that we have identified."
Capita chief executive Iain Bremner said: "Capita is delighted to be working with Ash Bathia and his team and Istmo Re. The decision to progress this new business demonstrates just how attractive Lloyd's remains as an underwriting platform and I'm pleased that Capita has been chosen to establish and manage the syndicate."