Richard Gamble an RSA shareholder said the insurer had "disintegrated" over the past 17 years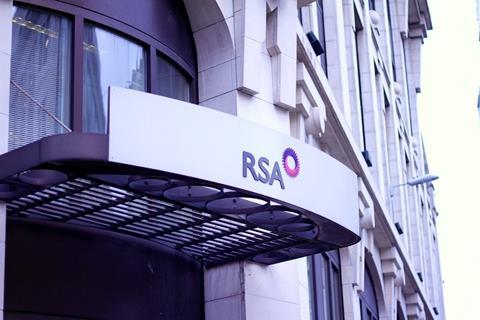 Ex-RSA chief executive Richard Gamble has said that it would be in shareholders' and employees' interest if RSA were to be taken over.
Gamble, founder of the modern day RSA who led Royal Insurance's merger with Sun Alliance, said the insurer had "disintegrated" and that a bid from rival Zurich would put the company "out of its misery".
In an open letter to The Sunday Telegraph, Gamble, a shareholder himself said that the company had essentially trod water over the past two decades, with too many "fire sales" of assets and repeated rights issues.
Following the RSA merger in 1996 Gamble led the combined insurance group with Sun's chief executive Roger Taylor.
Gamble left RSA in 1997, while Taylor left in 1998.
Gamble said: "Whilst [chief executive] Stephen Hester has possibly tidied up the company, he has done nothing with the business to develop it further. Maybe he was simply hired to get it sold.
"I think it is a great shame that the strategy of the directors and management over the years has been to sell off the efforts of their predecessors and in several cases not even realising full value.
"I am still a shareholder and must admit that I would welcome a bid to put me out of my agony of watching the company of which I was so proud disintegrate in the way it has over the last 17 years."
RSA declined to comment.
Zurich announced in July that it was considering making an offer for RSA, but an offer has yet to emerge. Zurich has until August 25 to make a formal offer.
According to reports RSA is holding out for a takeover offer of at least 600 pence a share from potential bidder Zurich.
Shares in RSA closed at 507p on Friday night, valuing the company at £5.16bn.
In 2013 RSA uncovered accounting and reserving irregularities in its Irish division in November that year, which led to a £244m pre-tax loss for the year and a group-wide restructuring programme. Since then, RSA has been selling non-core assets
Following the release of its half-year results for 2015, group chief executive Stephen Hester said the insurer was starting to show good evidence that its turn-around was paying off.