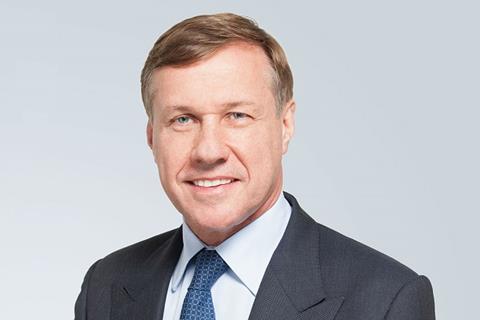 Martin Senn, former chief executive of Zurich Insurance Group, has killed himself, the company said.
Senn stepped aside from the top spot at Zurich in December following problems with the company's general insurance business and its failure to take over RSA. In February, Zurich reported larger than expected fourth quarter losses, and said about 15% of its employees would be affected by cost-cuts.
"With the passing of Martin, we lose not only a highly valued former CEO and colleague but also a close friend," Zurich said, announcing his death. "Our thoughts are with his bereaved family and friends, to whom we extend our deepest sympathies."
Senn's death at the age of 59 is the second suicide of a senior Zurich executive in the last few years.It follows the death of former chief financial officer Pierre Wauthier in 2013.
An internal probe later cleared the company of placing too much stress on Wauthier.
Last February, the company reported a larger-than-expected loss for the fourth quarter and said about 15% of its employees would be affected by cost-cutting efforts.
Senn, former executive at Credit Suisse, joined Zurich as chief investment officer in 2006 and was appointed chief executive in 2010.
Zurich's performance has improved since the end of 2015. The global general insurance (GI) business made an operating profit of $542m (£375m) in the first quarter of 2016, down 23% on the $706m it made in last year's first quarter.
But while the result was down on 2015's first quarter, Zurich said the performance was a "significant improvement" on the GI operating loss of $120m it reported in the fourth quarter of 2015.