Simon Oates, head of UK corporate and risk development at Gallagher Bassett, tells Insurance Times how partnered claims models can add value to insurers in 2022
Outsourcing claims management to a third party can be a novelty for insurers, but the dynamic arrival of 2022 and the ongoing impact of Covid-19 in the UK means this could be the year to explore options for doing business differently.
Commissioning a specialist team to handle segments of the claims management process can reduce risk and offer a flexible and cost effective way to respond to surge periods of demand. For example, the recent Storm Arwen and Storm Barra in the UK – in November and December 2021 respectively - as well as other busy points in the calendar, such as travel claims at peak holiday periods.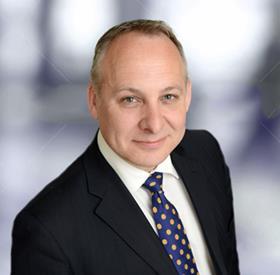 In the UK, we see surges in claims over the holiday periods for theft and travel claims, as well as property damage claims in winter – having ready access to specialist expertise and additional manpower is key to managing this demand.
In the corporate arena, for example, utilising the expertise of a specialist claims handling TPA brings a wealth of benefits - most notably providing access to experienced handlers with key competencies gained from years of sector focus, enabling corporate clients to tap into a centre of excellence from day one.
However, it is imperative that a TPA develops a comprehensive understanding of the corporate culture, direction of travel and risk appetite when partnering with an insurer, so that a claims handling strategy can be formulated. This enables the claims team to work as an extension of the corporate insurance team from the start.
The TPA difference
The TPA model means that your business benefits from:
Laser-focused claims management.
Improved control over claims outcomes.
Protecting customer relationships and brand reputation.
Reduced overheads and costs.
Specially trained industry experts to guide you through today's complex insurance industry.
Agility in a business environment where change seems to be a constant.
Expert tips for success
For insurance companies preparing to outsource their claims management services, here are four key tips to ensure a successful partnership:
1. Lead with strategy
Take time to understand the strategic requirements of your business and find a partner that is a good fit. Are you looking to demonstrate premium client service or a no-frills, low cost approach? Are you planning to expand into new industries or lines of coverage? Do you want to grow new clients or maintain your current claims portfolio? When are your surge times and are you prepared?
2. Focus on outcomes
Look beyond fees. Find a claims management partner that can drive superior outcomes on factors like duration, litigation rate and reserving.
3. Consider total cost
If you are considering the difference between outsourcing and employing in-house resources, make sure you consider all the costs, such as ongoing investment in systems and innovation, compliance costs, recruiting and training. Outsourced partners often pass on the benefits of their economies of scale.
4. Evaluate track record and future vision
Your claims partner will be tightly integrated with your business, so make sure you are heading in the same direction long term. Have a candid discussion about their vision, direction and future plans, as well as look at their track record.