Pearson Ham's director of insurance pricing, Stephen Kennedy, discusses the impact of the FCA's pricing reform in the home and motor markets
Perhaps the most impactful change in UK general insurance pricing came into force in January 2022. An aligning of new business and renewal pricing forced an industry-wide change in pricing strategy.
It was clear that there were going to be different approaches to post-reform pricing based on factors such as back book size versus new business sales and historic levels of price walking - but there was a consensus that, in general, acquisition prices would have to rise.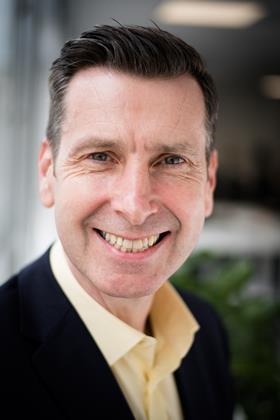 The context is important. Two years of Covid-19 restrictions and the subsequent impact on claims frequency saw prices plummet.
Between March 2020 and December 2021, the most competitive car insurance prices dropped by over 15%, with similar reductions being observed in home insurance.
As lockdown restrictions eased, it was expected that improved loss ratios would deteriorate quickly and force prices up again. However, changes in customer behaviour have helped keep claims inflation down.
A bigger impact was predicted for home insurance, which typically has lower average premiums and higher tenure customers - and at a high level, this is what has been observed.
Competitive home insurance prices started to rise earlier than motor cover costs, increasing 4.4% between November and December 2021 before rising by another 8% in January 2022.
Although a few motor providers moved early to embrace the FCA's pricing changes, the average motor premium continued to drop in the last few months of 2021.
Motor prices then spiked in the last two days of the year. In January 2022, average quoted prices were around 8% higher than in December 2021 on a like-for-like basis.
However, some insurers did not make any changes until the first or second week of 2022, which may have been facilitated by holding back on renewal invites or sending them early.
Others waited even longer to make changes, made more gradual changes each month, or have not make any material changes at all.
Changes still afoot
Average prices have now levelled out - even dropping slightly in February and March 2022. However, this has masked a lot of upward and downward movements as individual insurers and brokers adapt to the new competitive landscape.
Over the six months from October 2021 to March 2022, the average competitive motor insurance rise of 4% was driven by a range of moves - including reductions of 4% to increases of 17% for major providers.
Price movements in home insurance have been more consistent, both directionally and in magnitude. An upward average movement of 13% for the most competitive prices over the same six-month reporting period broadly consisted of increases between 10% and 18%.
However, we have observed some significant increases in home cover new business pricing, particularly by providers with large, long tenure back books.
Prices in motor insurance are still around 10% lower than they were pre-pandemic - a time when a hardening of the market was expected. There are also other external factors pushing prices up, such as the increasing cost of parts or materials and rapidly rising food, fuel and energy prices.
We can expect to see more price movement as new products develop, providers adjust to the market shifting around them and strategies evolve based on a better understanding of changes in customer behaviour and impact on front versus back book dynamics.
The winners will be those providers that understand both market and customer impacts and are able to respond quickly.