Applied Systems Europe chief executive Tom Needs lists the latest technology trends hitting the insurance market and tells Insurance Times about his career journey
What led you to your role with Applied Systems Europe?
I've been in the IT business for about 25 years now. I started in software development, working with e-commerce and banks to develop their web presence.
Then, I moved into IT and cloud services, making my way to the European business of American cloud computing firm Rackspace Technology, where I met global Applied Systems chief executive Taylor Rhodes.
After working there for several years, I worked at private equity-backed cloud services companies, where I was chief operating officer and a board member.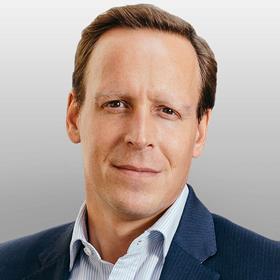 Most recently, I had the opportunity to return to software and work with Rhodes again at Applied Systems. I've loved the opportunity to work for a company that has helped revolutionise the way the industry works.
Being from a technology background, what digital transformations are you keenly watching?
There are a few digital trends all happening at the same time for the industry. Cloud is a huge trend for UK brokers right now.
As they initially adopt cloud technologies to be able to work remotely or integrate existing technologies better, they are also seeing the underlying benefits which make their jobs easier. For example, cloud devolves responsibility for software updates or other maintenance tasks from the broker to the software house, meaning they have more time to focus on their business and their customers.
Data is also a big trend. More brokers are creating digital journeys for their customers, using marketing and sales automation. They also utilise customer self-service portals, to continue the digital experience that today's consumers expect.
While this helps to provide a premier customer experience, it also enables brokers to use customer data that is accumulated and stored in broker management systems to drive improved commercial outcomes.
On that same note, artificial intelligence (AI) has been a critical focus in the industry - and at Applied Systems.
Since Google's investment in Applied Systems in 2018, we have packed our software with AI so brokers can use the data already in their broker management systems to relieve human effort, such as data input.
How do you see Applied Systems Europe growing in 2022?
Looking back at 2021, we were really proud of the sales growth we achieved. We hit record sales growth and successfully established Applied Epic in the UK marketplace. We are heading into 2022 with confidence created through the success from last year.
We have invested heavily in growing our customer experience team, with the idea that we want to be an indispensable partner to our brokers.
We are also focused on strengthening partnerships with insurers, to deliver value to our customers through our commercial and personal lines panels.
As consolidation is a big trend in the market right now, we are working closely with consolidators to create consistency across their businesses and be a significant part of their growth. We are continuing to drive open architecture within the industry through our customers and partnerships.
Our partnership with Google has provided powerful technology and the ability to innovate the way in which our customers connect to both their insurer partners and end customers.
It's very exciting to see how Applied Systems is transforming broker workflows and we can't wait to share more innovation with the industry this year.