Sponsored content: Stephen Kennedy, director at Pearson Ham Group, explores how the impacts of the pandemic are continuing to impact on the travel insurance sector
The UK travel insurance market, much like the broader travel and tourism sector, has undergone profound changes in recent years, influenced significantly by the Covid-19 pandemic.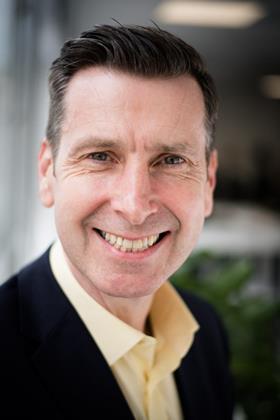 As the world grapples with the disease's longer-term ramifications alongside emerging challenges, the insurance market has been forced to adapt its policies, pricing and strategies to meet new demands.
The onslaught of the pandemic in early 2020 led to an immediate, sharp decline in global travel.
As countries closed borders and imposed lockdowns, there was a reduced demand for travel insurance. Initially, many insurers pulled out of offering 'cancel for any reason' covers, hiked premiums or pulled out of the market entirely.
As travel began to tentatively reopen, the uncertainty around potential lockdowns, quarantine requirements and medical emergencies in foreign countries led to an uptick in the demand for more comprehensive travel insurance.
Prices increased noticeably, reflecting the higher perceived risk associated with global travel.
Shifting sands
Insurers have had to remain agile and adaptive to the changing landscape. Covid-19 specific policies became available relatively early on, covering cancellations due to catching the virus or government-imposed travel bans.
With potential medical emergencies in mind, many policies also started to offer extensive health coverage for travellers who might contract the virus abroad, with prices moving accordingly.
Travel destinations have also changed and continue to evolve. The UK's traffic light system, categorising countries based on their Covid-19 risk, greatly influenced travellers' decisions and shaped insurer pricing.
Greater destination granularity was introduced to ensure premiums for 'green' countries could be kept lower than for 'amber' or 'red' destinations.
Some insurers started offering more flexibility, allowing travellers to change dates or destinations without incurring hefty fees.
The rise in online consultations and telemedicine have also seen these types of services being incorporated, offering policyholders access to virtual medical consultations while abroad, with costs factored into premiums.
A new world
As Covid-19 has become more controlled, its influence on travel insurance pricing has somewhat subsided.
However, fresh challenges are being created by natural disasters resulting from climate change, geopolitical events and large-scale conflicts, which are likely to require more dynamism in pricing and further policy evolution.
In this environment, we may see more personalisation where travellers pick and choose the cover they require, leading to a more tailored approach to pricing.
As we look to the next year, the UK travel insurance market outlook continues to look uncertain.
Increasing demand for travel insurance could result in more intense competition. However, the risk of larger numbers of claims within a short period could push prices further up.
The introduction of new coverage areas or exclusion of certain risks is also likely to influence premiums.
We may also see the entry or exit of significant players in the market or aggressive pricing strategies having an influence.
Given the challenges, pricing within travel insurance is likely to become more sophisticated both in terms of granularity as well as frequency of change and an understanding of the shifting market landscape and how to respond will be essential for success.