Sponsored content: Charlotte Harrison, senior business development manager at Gallagher Bassett, explores how insurers can stay in the driver's seat while navigating the economic storm
It is no secret that the impact of the economic downturn has had stark consequences for businesses worldwide. Rising claims costs and mounting inflationary pressures have left many insurers seeking strategies to alleviate financial strain and stay afloat through economic instability.
In challenging times, businesses are increasingly vulnerable to financial attacks and knowing how to protect yourself is crucial.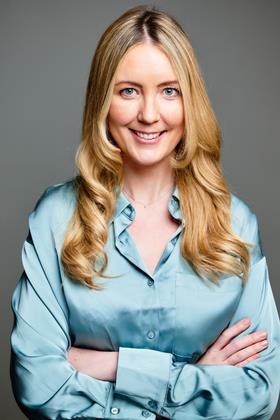 With business confidence in the UK economy at an all-time low, insurers are turning inward to proactively address financial constraints, prioritising capital management, growth and security.
Despite the challenging economic landscape, insurance providers still have viable options to forge a path forward.
Leveraging claims expertise
Many businesses are experiencing increasing financial strain, from surging electricity expenses to the rising cost of claims.
As a result, insurers are taking more risks than ever and are becoming susceptible to fraudulent attacks.
To regain control and remain protected against external threats, partnering with a strategic claims partner can be invaluable, as a resource that understands these challenges and possess the expertise to navigate risks effectively.
For insurers aware of the heightened fraud risks, discerning when to treat claims more cautiously is critical to preventing surges in operating costs and claim inefficiencies, further impacting the bottom line.
Enhancing operational efficiencies
Coupled with decades of expertise, advanced data technologies are powerful tools for fostering business success.
Insurers can harness these technologies to improve performance by strengthening claims records, identifying risks accurately, preventing fraud and streamlining operations by triaging claims effectively.
By leveraging advanced data tools, insurers can implement data washing, data screening, and pre-loss and post-loss capabilities that can have significant benefits to the end-to-end claims journey.
Consulting a strategic partner to implement advanced data technologies can provide insurers with a comprehensive view of claims values, empowering them to make informed decisions that drive efficiency and accuracy across the business.
Strategic partnerships
For insurers battling the economic storm and changing insurance landscape, a range of knock-on effects have emerged as a key concern this year.
Labour shortages have long impacted insurance providers, putting pressure on resources and operations, now further exacerbated by financial constraints.
Additionally, supply chain challenges have prolonged claim durations with no immediate signs of resolution. Collectively, these economic pressures have led to a rise in customer complaints, exposing insurers to online attacks, reputational damage and compensatory costs.
Engaging with a strategic claims partner can be critical in alleviating supply chain challenges and leveraging cost effective resources to address complex claims with expertise. To establish a strong foundation for lasting success, implementing strategies to strengthen your business against external industry challenges is key.