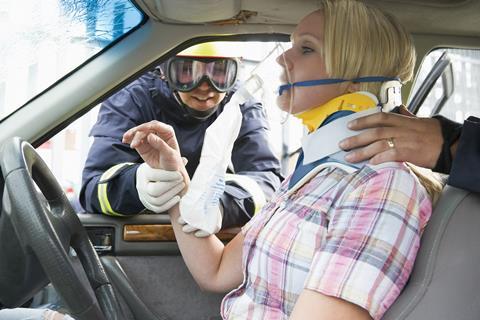 Faking injury on an insurance claim is worse than buying stolen goods and as unacceptable as drink-driving according to a poll for Aviva.
The study shows that 87% say it's unacceptable to make a false whiplash claim, compared to 88% who say the same about drink-driving. This compares to the 79% who don't agree with buying stolen goods.
While the vast majority think it's wrong to make a false whiplash claim, still 5% of the population think it's fine, and 8% are indifferent.
Aviva said that chimes with its own data that show 11% of the personal injury claims it handles each year are tainted by fraud.
"It's great to see that false whiplash claims are completely unacceptable for the vast majority of Brits, however there's no such thing as victimless crime and it just takes a few bad apples to spoil it for the rest of us," said Aviva general insurance claims director Rob Townend.
"Thankfully the Government is set to put an end to the whiplash gravy train and Aviva will pass 100% of the savings to our customers. For the honest majority this will mean reduced premiums and a refocus on getting legitimate claimants back on their feet with care not cash."
According to Aviva, whiplash costs motorists £2.5bn a year and adds £93 to the average motor insurance premium. Aviva currently has around 14,000 suspect whiplash claims under investigation. Recently it successfully challenged a £250,000 insurance claim by 46 passengers on a 'party bus', where each filed individual whiplash claims as a result of a low-speed incident causing only £70 worth of damage to the vehicle.
The study also shows that 22% consider it acceptable to illegally download or stream TV, films and music, while 10% condone train fare dodging and 11% think it's OK to speed in a 30 mph zone.