Russell Reynolds conducting search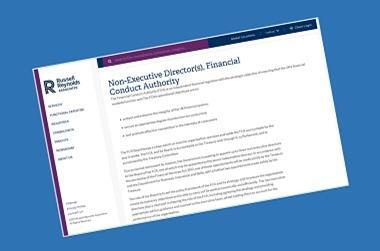 The FCA has hired headhunting firm Russell Reynolds to search for up to three non-executive directors.
A job advert on the headhunter's website says that the government is seeking to hire the new directors "due to "normal retirement by rotation".
It says one of the three may be appointed as the senior independent director.
One of the appointments will be made jointly by the Treasury and the Department for Business, Innovation and Skills, and the other two solely by the Treasury.
The closing date for applications is 25 November.
The news comes as the FCA is seeking a new chief executive to replace outgoing head Martin Wheatley.
The Bank of England's chief economist Andy Haldane is considered frontrunner to succeed Wheatley.