Regulator issues 'near final rules' on extention of rules to insurers and brokers
The FCA has issued "near final rules" on the extension of the Senior Managers & Certification Regime (SMCR) to insurance, and set the dates for the new rules to come into effect.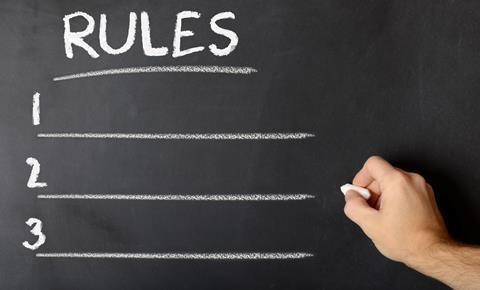 SMCR will apply to insurers from 10 December this year, and for brokers a year later on 9 December 2019. It has already been applied to banks, replacing the Approved Persons Regime and tightening up the allocation of areas of responsibility among directors and managers.
The FCA also proposed a new directory to help consumers and firms check the status and history of individuals working in financial services.
The Directory will include all those who hold Senior Manager positions requiring FCA approval and those whose roles require firms to certify that they are fit and proper. This includes those in consumer-facing roles, such as mortgage and investment advisers.
Jonathan Davidson, the FCA's executive director of supervision (retail and authorisations) said: "We've listened to feedback from firms and consumers about the importance of being able to check the status of financial services staff. Introducing the Directory will make it easier for people to be confident they can find the right people to deal with.
"The Senior Managers and Certification Regime sets clear standards for the conduct that consumers and regulators expect from all financial services staff. These standards of behaviour are central to the FCA's priority of promoting healthy cultures in firms."
Charlotte Henry, partner in the financial services and regulatory team at law firm Norton Rose Fulbright commented:
"The long awaited rules are finally published. There has been a lot of talk in the industry, but now firms need to get on with implementing.
"There will almost certainly be differences in implementation, particularly on the fit and proper assessment process across the financial services industry.
"It will be a particular challenge for small to medium size brokers and asset managers who are already reeling from the time and cost of complying with regulatory change including MiFID and GDPR."
Suvro Dutta, partner and SMCR lead for KPMG UK, welcomed the FCA's proposed directory, which would "add a further layer of transparency helping to enhance trust in financial services professionals".
"If implemented pragmatically and proportionately, SMCR will lead to a more resilient UK financial services sector," he said.
"In the last two years we have seen SMCR positively impact decision making in UK banks so rolling it out to the wider financial services sector creates a sound, clear and consistent framework for governance and supervision."