Professional body warns small advisers will struggle amid professional indemnity premiums surging
The FCA has been urged to act swiftly and offer guidance to financial advisers who face being hammered by surging professional indemnity premiums sparked by a regulatory change.
Professional body the Chartered Institute for Securities & Investment (CISI) warns financial advisers face being whacked after the Financial Ombudsman Service (FOS) hiked the maximum compensation from £150,000 to £350,000 on April 1.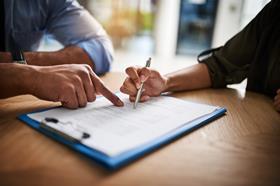 Regulatory chagnes are coming thick and fast, with the latest meaning product values measures will likely have to be publicly reported by 2012
This means a customer could collect more than double the previous award limit if the FOS decides to side with their case against advisers such as financial planners and wealth management firms.
Naturally, professional indemnity insurers are concerned that the higher limits could lead to them having to pay greater professional indemnity insurance claims, and so they have increased premiums.
But the CISI warns that SME advisers, who like small law firms find the cost of PI hefty, face a huge strain especially as in some cases they have been hit with nearly double their last premium.
In a letter to the FCA's CEO Andrew Bailey, Simon Culhane, CEO at the CISI, wrote: "We are receiving reports that premiums are more than doubling."
He added: "As a result of the rise in the FOS compensation limit, almost every firm is faced with an increased premium, some considerably more, and our members, particularly the financial planning firms and smaller wealth management firms, are alarmed at the potential ramifications.
"It would be helpful to receive clarification of the implementation issues faced by both the advisory firms and the PI insurers and to understand what steps and guidance can be given to all affected to ensure that advisory firms can continue to trade efficiently and cost effectively."
The FCA estimates a price hike of 140 per cent, meaning the median PII premium for a firm with two to five advisers would more than double from £3,400 to £8,000.
"The short notice given to advisory firms and the lack of wider consultation about the potential impact of this rise means that there may be serious unintended consequences as a result," he added.
Subscribers read more
Briefing: Where next for Ardonagh?