Regulator to consult on changing its dispute resolution rules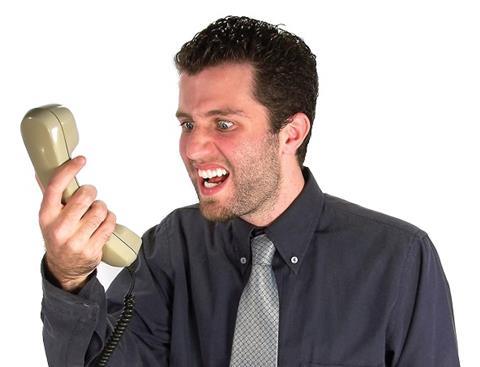 Financial firms have agreed to improve their customer complaints handling following a thematic review by the FCA.
The FCA will be consulting on possible changes to its dispute resolution rules later this year.
The review assessed the complaints processes at 15 major retail financial services firms with a view to uncovering barriers to effective claims handling and developing solutions if needed.
The review did not deal with complaints about payment protection insurance (PPI), which have been addressed separately.
The FCA's review found that some improvements and innovations in complaints handling had already been seen. For example, it said senior management is now more engaged with complaints handling, and companies told the regulator that they are empowering staff to make the right judgements and to demonstrate empathy.
Room for improvement
But the review also found areas for improvement. It found that firms do not always consider the impact on consumers when designing and implementing processes and procedures, and that there are inconsistencies in the amount of redress offered, particularly for distress and inconvenience.
Furthermore, the review found that companies take a narrow approach to analysing the root cause of complaint, which the FCA said may affect their awareness of wider issues.
It added that there are weaknesses in some firms' management information.
The FCA said the firms involved in the review have agreed to make changes and it is now asking asking all financial firms, not just those that took part in the review, to consider the findings and take steps to ensure that their complaints procedures have the interests of consumers at their heart.
FCA director of supervision Clive Adamson said: "Straightforward and effective complaints handling is an important aspect of how firms treat their customers.
"Correctly handled, they can help firms quickly deal with problems and keep their customers happy. Moreover, understanding the underlying reasons for complaints can help head off future problems."
Adamson added that it is in everyone's interest to improve claims handling and thanked the firms involved for participating in the review.
He said: "Together we have identified improvements that should be made and firms will act on these findings. I hope those firms who weren't part of the review will consider the recommendations and take appropriate steps to deliver consistent outcomes for consumers."
Rule changes
The FCA-chaired working group that analysed the results of the review made a number of recommendations how complaints processes could be improved, including changes to FCA rules.
These were:
Ensuring that calls to dedicated complaints telephone lines cost no more than the basic rate.
Extending the next business day rule so that firms have longer to get consumer acceptance that the complaint has been resolved.
Removing the non-reportable complaints rule so that all complaints have to be reported to the FCA (the DISP 1.5 rule exempts firms from reporting complaints that are resolved by close of business on the working day after they are received).
Reviewing the bi-annual complaints return to include more consumer-centric measures.
Revising the FCA publication of firms' complaints (for example by including more contextualised data).
The FCA is now considering these recommendations and will be consulting on possible policy changes. Firms and consumer bodies will then be encouraged to provide their views and contribute to this process