Gallagher the big winner in survey of corporate insurance buyers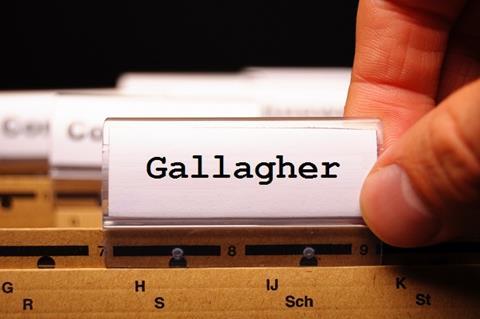 Arthur J Gallagher came out top in a survey of corporate insurance buyers who were asked to rate UK brokers.
Gallagher beat off competition from Marsh, Willis, Aon and JLT in the survey.
Gallagher comes out top in every single one of the six service categories put before corporate insurance buyers, making it the undisputed king of service with the UK's largest companies.
The ranking is a sharp turnaround for Gallagher which came near the bottom of the last survey carried out by Insurance Times's sister publication Strategic Risk.
It shows Gallagher has been working hard to improve its corporate service and products, carving out a neat space in the corporate sector as having a different offering compared to that of its larger rivals.
The boost in ratings coincides with the arrival this year of Grahame Chilton as Gallagher International boss.
A cross-section of insurance buyers and risk managers from the FTSE and largest companies in the UK took part in the survey.
To find out more details on how to purchase the full report contact Tom Byford on 0207 610 3081 or email tom.byford@insurancetimes.co.uk
To read the full story in this week's Insurance Times, click here.