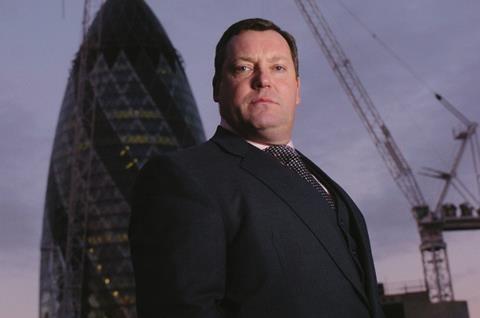 The crisis swirling around unrated insurer Gable deepened today as it requested suspension from the AIM stock market.
The Liechtenstein-based insurer requested a suspension of its share trading on AIM until the publication of its audited annual report and accounts for the year ended 31 December 2015.
Key Ponits
Gable requests suspension from AIM after string of bad news, including the blow that it can't meet Solvency 2
Founder William Dewsall stresses that he has support of carriers
Gable is searching for £10m to beef up regulatory captial
Gable has staggered through this year, wounded by a string of damaging announcements.
The series of bad news includes annoucements that it cannot raise fund to meet Solvency 2 and losses for last year had widened to beween £13m and £14m.
Gable also revealed that it had potentially lost out in millions it was expecting from an after-the-event insurance payout, meaning it had to plug a £6m gap.
Gable plans to shore up the business by finding £10m to beef up its regulatory capital.
It will also look at restructuring the business in light of being unable to meet Solvency 2.
Founder William Dewsall stressed he had the support of its carriers.
"I am pleased to confirm that we have agreements in principle with rated insurance carriers and will be underwriting with their support commencing from Q3 this year. Gable are working with various parties to provide Solvency II solutions for all lines of our business both in the UK and Europe. We will advise our counterparties of the full details of these agreements once finalised," he said.
The latest news coming from Gable will be noted by Towergate, which uses its capacity.
Chief exeuctive David Ross has previously played down the implications of using Gable, stressing that Towergate has plenty of options.
Gable is also on Iprism's panel, although the unrated insurer's role is diminished after QBE and Pen replaced the tradesman and high net worth lines respectively.