Gallagher replies after Ross alleges harassment was so bad 'he feels unsafe in his own home'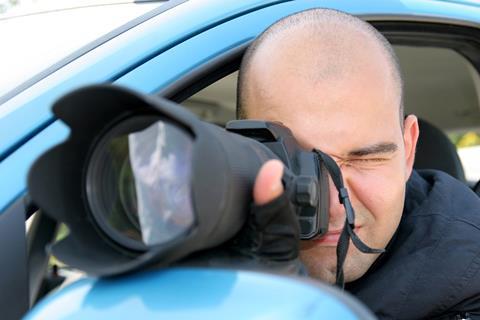 Gallagher has admitted carrying out 'covert surveillance' on former international boss David Ross but denies breaking data protection rules.
Ross accuses Gallagher of harassment and wants between £15,000 and £50,000 in compensation. He claims the spying was so bad he 'feels unsafe in his own home' and that he had to fork out £5,194 on domestic security cameras.
He also alleges in a counter-claim that Gallagher failed to comply with the Data Protection Act. Meanwhile, a US surveillance firm watched his every move.
But in court papers released today, Gallagher responded fully to Ross's allegations of harassment.
One of Ross's key accusations is that the surveillance records were compiled in breach of his 'reasonable expectation of privacy'.
The US broking group said he had agreed to something called the Ross Service Agreement, which meant the company had the right to carry out surveillance in this particular situation.
Furthermore, Gallagher was allowed to monitor his emails as part of its IT policy, something Ross had signed up to.
Gallagher batted away all his allegations of Data Protection Act breaches, and that it acted responsibly and within its rights at all times.
Gallagher said Ross himself was known to carry out surveillance when he was at the helm of the international business.
Gallagher said: "Mr Ross was aware of the likelihood of surveillance being used in these circumstances. Without prejudice to the generality of the foregoing, on at least one occasion, Mr Ross himself authorised surveillance of employees for the purposes of ascertaining whether or not they were complying with their obligations to Gallagher and/or whether their conduct posed a threat to Gallagher's legitimate business interests."
Former international finance chief Mark Mugge also accuses Gallagher of harassment, but the response to his counter-claim is yet to be released. Gallagher is suing Ross, Mugge and financial consultant Chris Keey for organising team lifts and scuppering its acquisitions plans.
Ross, Mugge and Keey deny all the allegations. A trial is expected between July 10 and July 17.