Broker also hires Aon's Carol Richmond as its new chief risk officer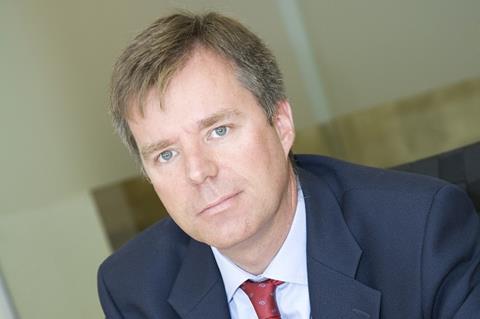 Arthur J Gallagher International has confirmed that it has hired Towergate's Michael Rea as chief operating officer (COO).
Insurance Times reported last month that Rea, formerly Towergate's COO, was expected to take the COO role at Gallagher International, which was most recently occupied by departed UK retail chief executive Janice Deakin.
Gallagher has also hired former Aon UK chief risk officer Carol Richmond as its new chief risk officer, replacing the departed Sarah Dalgarno.
Both Rea and Richmond will report to Gallagher International chief executive Grahame Chilton.
In addition, Gallagher has made Ian Story permanent chief financial officer. He has been performing the role on an interim basis since February 2015.
The broker has also hired Alesco Risk Management Services founder and chief executive Simon Matson to its executive committee.
Gallagher said the appointments complete its international brokerage leadership team.
The broker has been rebuilding its top team after a string of high profile exits, many of them to rival broker Towergate.
Former Gallagher International chief executive David Ross left the company in February this year to become chief executive of Sierra Investment Holdings, which was set up by venture capital firm Highbridge to buy Towergate. Ross will ultimately become chief executive of Towergate.
Shortly after Ross's departure from Gallagher, chief financial officer Mark Mugge, retail chief executive Janice Deakin, executive chairman of underwriting and distribution Adrian Brown and chief risk officer Sarah Dalgarno all left the company.
The departures have been at the centre of a court battle between Gallagher and Ross.
Commenting on the new appointments, Chilton said: "Michael, Carol, Ian and Simon are welcome additions to my executive team. Ian is a first-class CFO so I am delighted he has decided to remain with us here at Gallagher on a permanent basis. It is also important that Simon is on the team as we see real growth opportunities for our independent Alesco business.
"Equally, Michael and Carol are fantastic new hires and demonstrate the quality of the people we are attracting. Michael's experience in successfully consolidating acquired businesses will be a tremendous asset in the future development of our international strategy, whilst Carol's insight and understanding of risk management and governance frameworks will be vital in safeguarding the business and that of our customers.
"Collectively, their wealth of expertise and impressive track records of delivering results and driving performance within their respective areas will be a tremendous asset to us as we execute our strategic growth ambitions."