Five years of data will prove 'we're not the broker that burns', says boss McManus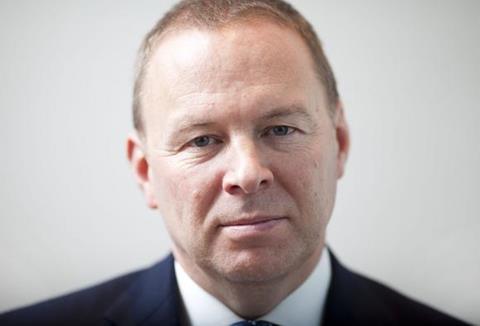 Giles chief executive Brendan McManus will provide insurers with five years' aggregated underwriting data to prove the consolidator is "not the broker that burns".
McManus, in an interview with Insurance Times, said there was still a perception among some insurers that working with Giles was not good for their businesses.
McManus hopes the underwriting data will show insurers that Giles provides a satisfactory return on investment, in terms of both its managing general agency arm Ink and broking business.
He said: "Some insurers look at Giles as a small Scottish broker, or consolidator, or MGA, that burns them. They are living in the past, and it's up to us to change people's minds. We have to get out and give them the convincing data: we are not the broker that burns."
The move to provide underwriting data shows how McManus is using years of experience with insurer RSA, where he was a commercial chief, to smooth relationships in his current role. McManus said he would seek capacity for Ink from non-traditional sources, such as the Lloyd's or reinsurers.
Giles's decision to secure arrangements with insurers comes at a time when rival Towergate has fallen out with Aviva over its network.
Aviva was a preferred partner to Towergate's Broker Network brokers, but the arrangement broke down over the cost of the deal.
A source at one of Aviva's rival insurers said there was a bigger picture in which other insurers were chipping away at the consolidator business model.
The source said the large commissions charged by consolidators were never sustainable, and while they are edging down it is not as quickly as they went up.
"I think you are seeing RSA, Allianz and Zurich all pulling back a little bit – none of them is particularly aggressive for business at the moment," the source said.
"Aviva has had a little bit of a dally around, but they pulled back a little bit with Broker Network.
"With other insurers shoving around at the bottom end or new capacity coming in, some of that will end in tears."
We say …
● McManus has a lot of goodwill from the market. He'll need to capitalise on it in the months ahead, especially in crunch talks with insurers.
● Consolidators all play down the prospect of an imminent 'transformational deal' - but for any ambitious chief executive, it continues to be the ultimate prize.

Pass notes: Giles
Why all the fuss?
Brendan McManus is one of the market's best known figures - and his arrival at Giles was a surprise after his sudden departure from Willis at the end of last year.
What's happened to Chris Giles?
The eponymous Mr Giles is now chairman of the company. He's still around, though, focusing on development and acquisitions while McManus runs the show day-to-day.
And how's that working out?
Very well, according to McManus and those who have seen the pair around the market. That won't stop people watching closely, though.
What's McManus going to do now?
He's already tried to buy the Groupama broking businesses, and more deals seem likely. Team hires are on the cards too, as well as some smart deals with capacity providers.