Aviva UK GI profit rises as COR improves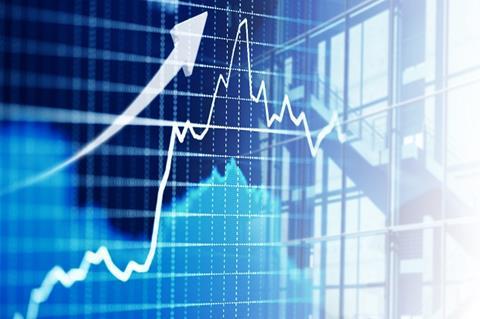 Aviva's UK general insurance (GI) business made an operating profit of £213m in the first half of 2017, up 7% on the £199m it made in last year's first half.
The increase in the Aviva UK GI profit was caused by an improved underwriting result. The division's underwriting profit was £135m, up 17% on the £115m the unit reported in the first half of 2016.
The UK GI combined operating ratio (COR) improved by 0.7 percentage points to 93.2% (H1 2016: 93.9%) after better CORs in both personal and commercial lines.
The personal lines COR improved by 0.4 points to 92.9% (H1 2016: 93.3%),which Aviva attributed to growth in its digital distribution channel and improved performance in the broker channel.
The commercial lines COR was 1.3 points better at 93.6% (H1 2016: 94.9%) as a result of growth in property and speciality and "remediation" in parts of its commercial motor book.
The improved underwriting result was partly offset by a 48% fall in the longer term investment return to £85m (H1 2016: £162m).
Aviva UK GI gross written premium (GWP) increased 8% to £2.32bn (H1 2016: £2.15bn). Personal lines GWP was up 6% to £1.3bn (H1 2016: £1.2bn) and commercial lines GWP rose by a more modest 1% to £934m (H1 2016: £921m).
The GI division has also announced a new ten-year deal with HSBC.
Divisional breakdown
The biggest growth in Aviva's UK GI book came from personal motor, where net written premiums (NWP) were up 9% to £580m (H1 2016: £530m), partly driven by 15% growth in the digital distribution channel.
The company said that personal motor growth had been fuelled by "significant" rate increases because of the cut to the Ogden discount rate. Aviva said its pricing for Ogden had been in line with the market.
The only line to shrink was commercial motor, where NWP fell 4% to £269m (H1 2016: £280m). Aviva said this was because of taking action on underperforming segments of the commercial motor book in a continued soft market.
Group result
At group level Aviva boosted operating profit by 11% to £1.47bn (H1 2016: £1.33bn).
Group-wide general insurance net written premiums were up 11% to £4.69bn (H1 2016: £4bn) and the group COR improved 1.2 points to 94.5% (H1 2016: 95.7%).
Aviva group chief executive Mark Wilson said: "Aviva is delivering. For the fourth year in a row we have grown operating profit, up 11%, reflecting positive performances across Aviva's businesses world-wide."