Personal lines will report to Blanc and O'Neill in potentially permanent arrangement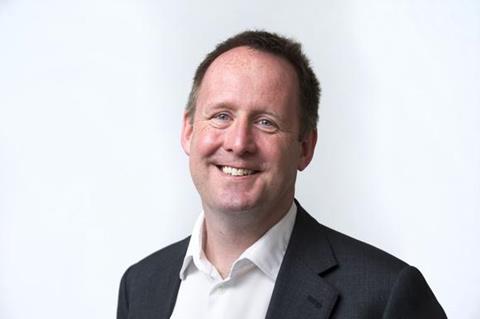 AXA personal lines chief executive Steve Hardy quit last week, leaving behind a Swiftcover business that is struggling with a hangover from prior-year claims.
In the interim, the personal lines broker and corporate partnership division will report to commercial head Amanda Blanc, and personal lines to AXA Ireland chief John O'Neill, although that arrangement is tipped to be made permanent.
AXA's official line is that Hardy is stepping down, having successfully integrated Swiftcover into the rest of the business.
However, recently released FSA 2011 returns reveal a below-par performance relative to the rest of the market, with Swiftcover at the centre of the company's challenges.
Insurance Times calculations of 2011 FSA returns reveal that reserve strengthening from prior years lumped on 11.8% to AXA's personal lines motor combined ratio, running at 117.2%, including non-risk income. Current-year 2011 combined ratio, which excludes prior-year claims, is 105.7%, compared with 114.1% in 2010, including non-risk income.
Prior-year problem
One market source, with expert knowledge on compiling motor data for insurers, said: "[AXA] are clearly paying for their prior-year problem, because that's well off the market, which I believe is a 1% release this year.
"If you grow when everything is going wrong, with credit hire, claims management companies and fraud exposure, you're going to pay dearly for that.
"The problem is that if your prior years are out, then you have to ask if your current year is out as well. If AXA's increases haven't kept up with the market, then that could mean deterioration in the future."
If AXA's increases haven't kept up with the market, then that could mean deterioration in the future"

Market source
Recent developments suggest that AXA is taking strong action to correct its personal lines motor book.
AXA's first-quarter group results revealed it was "portfolio cleansing" its UK direct motor book. This cleansing triggered a 6% fall in group-wide motor direct sales for the first quarter.
The source said: "If they're cleansing their portfolio, I'd imagine they're getting out of dodgy areas in the country, looking at where they've mispriced. It's basically going through a process of identifying where they have mispriced segments."
AXA acquired Swiftcover five years ago so that the rest of the personal lines business could emulate its low-cost operating model.
There was also a belief that Swiftcover's state-of-the-art systems in fraud, claims validation and customer profiling would deliver underwriting profits.
Fast growth
Another source said: "There was this acceptance that AXA personal lines' number one objective was to grow direct.
"When you're growing that fast against a backdrop of market challenges, one way of writing motor insurance is to have cutting-edge technology and ask all the right questions.
"There was this enormous faith from the shareholders that these guys must be getting it right and, of course, they weren't getting it right."
AXA will need to move quickly to reassure brokers, who have seen a number of senior figures depart in the past year.
Hardy follows in the footsteps of former underwriting chief Craig Staniland, ex-intermediary and partnership sales head Mike Keating and former claims managing director Tony Peppard.
We say …
● Hardy's departure and the struggling performance could lead to market speculation over whether AXA will sell the personal lines business. The French insurer, the largest insurance company in the world by premium, has shown it is not afraid to make big sales. It sold the UK life business to Resolution for £2.75bn two years ago.
● The challenges at AXA - along with Admiral's profit warning in November last year, the potential sale of Equity Red Star and Zurich's decision to outsource private motor - show that, despite two years of rate rises, insurers are still searching ways to make money in a very tough market.