Family run broker says acquisitions will boost annual revenues to about £35m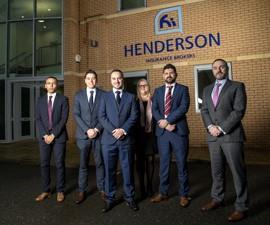 Henderson Insurance Broking has opened a new office in Harrogate.
The group now has 14 offices, from Stockton in the north to London in the south.
Family-run broker Henderson reported 10% organic revenue growth in the last financial year, taking it to above £30m on an annualised basis. The company said it plans to finalise two acquisitions in the near future, which will take group revenue to about £35m.
The new office will be headed by Mark Robinson and has already created six new jobs. Additional staff who already work at the group's Leeds head office and live close to Harrogate will also join the new team. Robinson joins from a six-year tenure at Bluefin.
"Having worked in Harrogate, I've been surprised at the lack of strong insurance broking support in the region," Robinson said. "The town has a significant amount of major businesses who, I believe, would benefit from national capabilities and expertise delivered by a local office."