The Insurance Times Editorial team brings you a rolling update from the High Net Worth Broking event held in London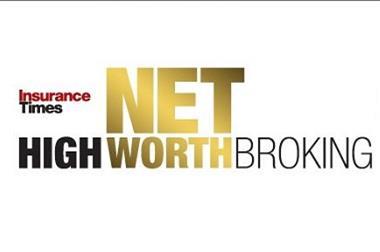 14.56 Insurance Times events editor Martin Kornacki is back on stage to give his summary from the day. One key question that he will take from the event is – how the industry can service and take advantage of a market that is growing and changing at the same time
14.54 Speaking about the future of the private clients Wheeler says there will be more of a demand as individuals get richer.
14.42 Wheeler talks about how the company targets clients directly. He says the business has different business streams and relies on purchasing databases, but more than that the firm tries to strengthen conversations with prospective clients at a very early stage.
14.40 Kleinwort Benson does an annual survey that has become invaluable providing valuable feedback to the company
14.37 Wheeler says Kleinwort Benson's main sources of distribution are professional advisers, direct to the market and referrals.
14.35 Last session of the day. Insurance Times reporter Tom Lloyd is interviewing private banking firm Kleinwort Benson head of business development Andrew Wheeler about identifying and attracting new high net worth clients.
14.32 Small says the real threat to the high net worth sector, is not losing business to another rival broker, but it is the systematic decline of the sector. Small says brokers need to work together to stay relevant.
14.28 Small says if a broker does not understand every aspect of the product they are selling how can they give advice.
14.27 She adds that disintermediation is a real fear - something that the broking community is not taking seriously enough.
14.25 Small says that brokers need to be held in the same regard as accountants, lawyers.
14.24 She adds: "Some of the issues have been our own making. We have not invested in technology to be able to compete in online world. We have been slow to react and sometimes we are embarrassed to articulate the value we bring. We need to take the time to educate other sectors about the value we bring."
14.23 In the UK, the service provided by a private clients division stands out, compared to other countries. But brokers have to start to articulate the value they bring to a high net worth client, Small says.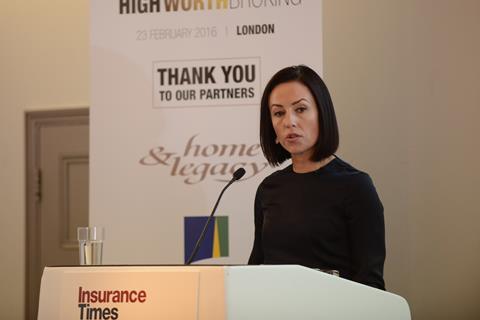 14.22 Small is talking about a topic that is close to her heart – service.
14.21 Next up is Katie Small from Howden International head of private client division.
14.14 Foster says his magic formula for motivating a team includes:
A sense of purpose, a 'why' factor
A culture of coaching leaders in the dressing room
Accepting, sharing and embracing failure
Holding each other accountable
Underpinning all this is trust
14.11 "When you compete against everyone else in your team no one wants to help you, but when you compete against yourself, people want to help you."
14.10 "Passion and trust is human. The danger is if we are always trying to be better than ourselves, than better versions of ourselves."
14.07 Foster says Lark is focused on building and strengthening relationships.
14.05 Great companies hire motivated people and give them something bigger to aspire towards. Foster: "When the 'why' is clear, individuals will be drawn to it, but only great companies that keep the 'why' going, will thrive."
14.02 What makes an individual buy a product? With Apple customers trust the phone will look good; with Google, customers trust them with internet searches more than any other search engine.
14.00 Foster: "A business cannot thrive without having a sense of purpose, but many businesses have lost their sense of purpose or have never found it. Those who forget the 'why' focus more on the competition and shareholder value."
13.55 Foster relays the story of Martin Luther King Junior's life and the 'I have a dream' speech as an example of how he was driven by purpose. Foster says that sense of purpose is what drives Lark's ethos.
13.54 Foster will be giving a talk on how to motivate staff to build exceptional relationships.
13.52 Back from lunch, Insurance Times events editor Martin Kornacki introduces Lark Group director David Foster to the stage.
13.44 The next session is looking at acquisition, engagement and retention in the high net worth sector.
12.52 Parker: "We are getting better as brokers. We need to get some younger people into the industry. London has become a much more international market. We need to embrace language skills and understand how to utilise and develop social media – and this will come from the younger generation."
12.51 What can the industry do to improve talent in the sector?
12.45 On the subject of high net worth brokers working closely with their corporate colleagues, Gilliam says it can be done but it takes time. She adds: "There is a perception that high net worth is at the same level as personal lines. Technically there is truth in this, but high net worth cases have equivalent levels of complexities and premiums that are similar to corporate clients."
12.40 The panel is talking about the importance of managing the private client risks around the use of online and social media profiles.
12.35 Insafe's Cooper says the firm is seeing an increasing demand from clients who are also asking for private protection. Three or four years ago people were being recommended to get safes. But more and more are getting it in order for their possessions to qualify for insurance.
12.31 "Our role is to help them stay out of trouble and wealth preservation," Gilliam.
12.31 Parker: "At Jelf we try to offer a holistic approach. Risk management is at the core of what we do. Clients want to be advised on their assets, how to protect their assets and the more challenging social issues."
12.27 One person's perception of a private client is different to another, Gilliam. A broker's role is to understand the client's lifestyle which might not result in a product but would lead to a service.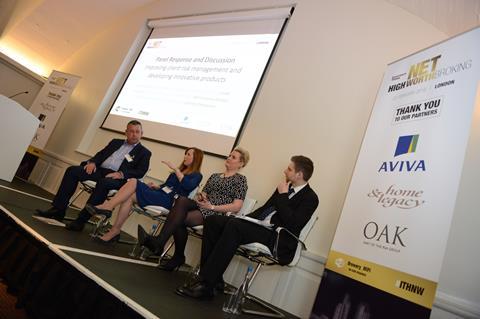 12.27 On the panel are: Insafe director of private clients and insurance liaison Jenny Cooper, Jelf Insurance Brokers executive director private clients Tony Parker and Lockton Companies head of private clients Rachel Gilliam.
12.27 Next panel session is now talking about client risk management and developing innovative products.
12.18 Giving an example of cultural patriotism, Davidson says the Chinese art market will continue to grow, but this may not be the case for the Russian art market.
12.15 There is a demand for assets that do not incur capital gains tax. They are defined as waste assets.
12.10 Davidson says the main factors that affect value include: the quality, fashion, provenance, national economies, contemporary market and tax implications.
12.06 Next up on the stage is Bonhams art collections, estates and valuations UK board director Paul Davidson.
11.59 Softening will continue in prime central London locations, but there will be price growth in the outer areas such as Lewisham and Walthamstow.
11.58 Dell says despite the drop there will still be an interest from overseas high net worth clients looking for mixed-use properties, and institutions that are not subject to high taxes for investing in properties.
11.57 The dampening in the market has driven down the number of transactions. But there are still large discrepancies – Islington is up by 7.7%, while South Kensington and Knightsbridge were down 3.3% and 6.4% in January.
11.56 Dell is now talking about how Black Brick views the changes to the Prime Central London Market. Dell says the steam has come out of the value, primarily driven by tax and stamp duty.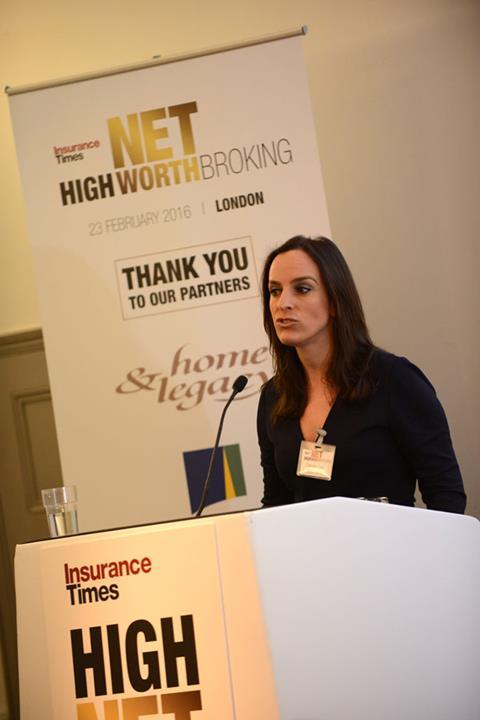 11.55 Dell says Black Brick recommends that clients work with brokers when insurance needs to be bought.
11.50 High net worth individuals have a lot of choice. Dell says that a high net worth and ultra high net worth client without a buying agent is like someone going to court without a lawyer.
11.48 A large number of clients go to Black Brick to buy second homes that are generally left empty for a long period of time. Sharing best practice, Dell says Black Brick offers a new service called vacant care where empty properties are inspected weekly.
11.48 Dell says Black Brick is seeing a demand from clients who want to buy in locations outside the locations defined as prime central London locations.
11.44 Black Brick positions itself as a boutique property buying agency.
11.44 Coming up to the stage now is Black Brick managing partner Camilla Dell to talk about the buying and management trends within the high net worth and ultra high net worth market.
11.43 The next session is now starting.
11.05 Rowntree: There is no doubt that we are moving towards digital, but there is still a class of business that will be needed to be done via a broker.
11.03 Brabham says DLG does get high net worth cases that are referred to a broker where they are complex, but adds that there are also a significant number of clients that come to DLG who can manage their own policies.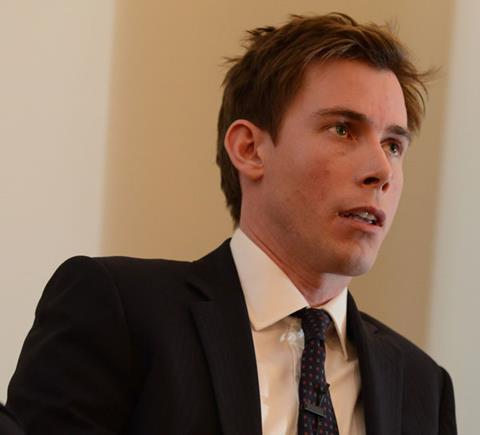 11.00 Using the Uber example, Rowntree, says the question a customer has in their mind is not "I want to order a taxi but how can I order a taxi?" He says at the moment the buying options for high net worth customers are direct, brokers, or partnerships. In the digital world there are other ways to communicate with clients.
11.00 What is the USP of a high net worth broker
10.59 Hamilton-Stubber: "The trickiest part of the introducer world is what that third party is getting out of the relationship." He adds that the private bankers are set on getting new income into the bank, but how far down the list are insurance and risk management? There is a commercial element and the trust element of the bank handing their client over to a broker.
10.58 Moxon says brokers really need to stay close to their introducers.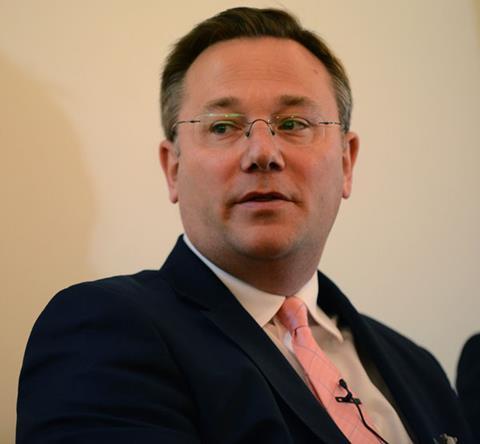 10.57 Panel is talking about the introducer sector.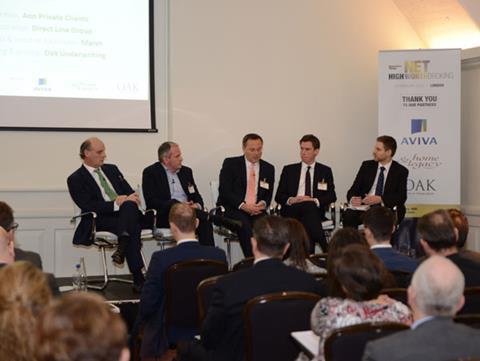 10.54 As the sector becomes more commoditised, brokers have to ask the question – what more can they do? Hamilton-Stubbard adds: "I fear it will become more so unless we change our attitude to clients."
10.53 Rowntree says there are some situations where there is a value-added element from a broker. "Brokers have to keep that differentiation, otherwise the minute everything becomes commoditised, brokers will lose clients straight away."
10.52 Rowntree: Much more can be done regionally, with brokers taking advantage of leads from other sectors, such as law firms or accountants.
10.50 Hamilton-Stubber: "Brokers have to treat their corporate colleagues as clients to show them the value that they bring as a high net worth broker."
10.47 How do you convince corporate brokers of the value of working closely with high net worth brokers.
10.46 He adds that as the sector becomes more digital, clients might start asking the question about what else a broker can bring other just giving the advice. If you look at the banker he is a wealth manager.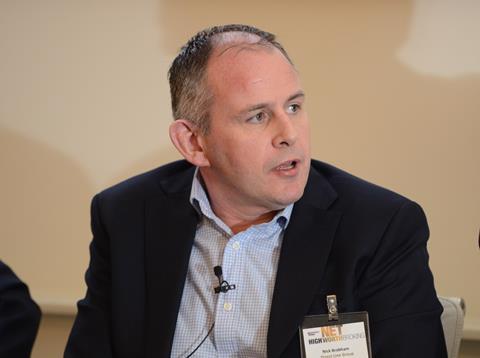 10.44 Brabham says there are different pricing models from insurers, but it is still about the value of the broker. There might be more the broker can do to justify their role in the value chain.
10.42 Question from the floor – How brokers can survive in the face of insurers, like Hiscox, who are increasingly cutting out the broker by going down the direct route, expanding cover and also offering competitive rates.
10.41 Hamilton-Stubber says despite the client choice, the sector is not in danger of losing the face-to-face interaction with the client.
10.39 Rowntree says it is about differentiation. The future is digital and it is about letting clients interact the way they want to. As soon as the customer has a range of choices, the only way to stand out is by differentiation.
10.39 What does excellence in high net worth look like?
10.38 Hamilton-Stubber: "Our focus should be focused on what our client requires."
10.36 Brabham says the change in technology should not be underestimated. Brokers need to grab the opportunity to communicate at all levels.
10.35 Moxon says the online generation is moving back towards getting advice from brokers.
10.35 How can you communicate value?
10.31 Brabham: "Brokers have to be brave enough to have conversations with their clients about areas where there might be underinsurance."
10.29 Moxon says the conversations need to be brought alive with real-life examples.
10.28 Delegates are told that underinsurance is an issue in the market. Hamilton-Stubber says it is about how brokers communicate with clients when the value of assets are increasing.
10.28 Is underinsurance an issue?
10.26 On the panel are: Aon's Hamilton-Stubber, Direct Line Group head of private insurance Nick Brabham, Marsh senior vice-president and head of education Richard Moxon and Oak Underwriting head of underwriting and pricing David Rowntree.
10.25 It is now time for the panel discussion on how to deliver excellence in high net worth insurance.
10.24 The industry needs good young talent in the industry that needs to be nurtured. Hamilton-Stubber: " How can we make the sector really attractive to a young person coming into the industry? We have to have the ability to recruit future generations in a different way. On the client side, we have to educate them and show them where we can add value.
10.23 Brokers can also provide alternative approaches to risk management, such as valuations or security.
10.21 In summary, Hamilton-Stubber says brokers need to have a deeper understanding of their customers, asking what the next risk or exposure could be for their client.
10.20 Brokers are wealth insulators. Brokers underestimate themselves in the knowledge they have – Hamilton-Stubber. "We can do a lot through our thought leadership. We can share it and be transparent. If you sit down and go through exposures, all these discussions means the clients will get a deeper appreciation of what their broker does. But we don't exercise that enough."
10.16 There is a lot of overseas investment coming into the market. The size of the market is growing both from an insurer and client point of view, but will there be enough to go round? Hamilton-Stubber says there is, but brokers will have to become more creative and innovative in the way they service their clients.
10.16 The opportunities in high net worth: Hamilton-Stubber quotes recent statistics from Santander which say that there has been a 30% increase over a "short period of time" in the amount of homes that are worth over £1m.
10.15 The value that brokers add in the high net worth arena is in people skills.
10.09 He adds: The expectations of the newer clients have become more demanding, but sometimes we give ourselves a challenge by calling ourselves 'private client' broker. We have to be careful about how we portray ourselves and manage our clients' expectations.
10.09 These changing lifestyles have become a challenge but also an opportunity – Hamilton-Stubber.
10.09 There is a big difference in what high net worth individuals are buying and how they are buying them. The newer money are the watches and the coloured diamonds. They are also going abroad with overseas properties.
10.04 Hamilton-Stubber is asking the question about how brokers can provide value to the newer collector and newer money.
10.03 Younger people's attitude towards risk is also different to the older generation's.
10.02 Clients also now have so much choice as to where they go and from whom they buy, they are confused.
10.02 There has also been a 45% increase in alternative providers in the market.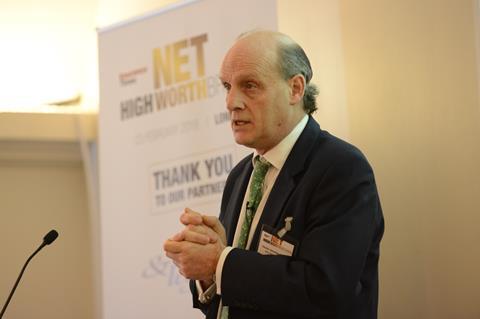 10.01 The other threat is the insurer capability in this class. Hamilton-Stubber: "We have to be careful that we have the right capability to service our clients."
10.00 There is an incredible amount of capacity coming into the market – Hamilton-Stubber
09.59 Aon private clients chairman Charles Hamilton-Stubber is now on stage.
09.54 Shirley is looking at the likelihood of certain people around the world owning certain assets.
09.54 An individual from Africa is more likely to own a jet than someone from Asia, whiles most collectors of luxury cars and art come from North America.
09.51 In art, the value of assets vary considerably.
09.50 More and more people are investing in coloured diamonds – over 300% over the past 10 years.
09.49 According to the Luxury Investment Index, some of the biggest risers in classic cars are Porsche, up by 6% and Ferrari – up by more than 10%
09.47 Shirley is talking to delegates about the top performing asset classes. Classic cars tops the list while art has slowed down.
09.40 Shirley says wealthy people are increasingly collecting assets that are investments of passions, such as classic cars.
09.38 The UK is one of the prime destinations for ultra high net worth individuals from other parts of the world.
09.37 Shirley says potential future clients will come from Lagos, Nigeria.
09.35 By 2024 there will be a 25% increase in the number of ultra high net worth individuals in the UK.
09.33 Shirley says over the next 10 years there will be a 34% increase in the number of ultra high net worth individuals around the world.
09.33 Shirley is talking to delegates about wealth creation around the world, using the findings from the latest Wealth Report.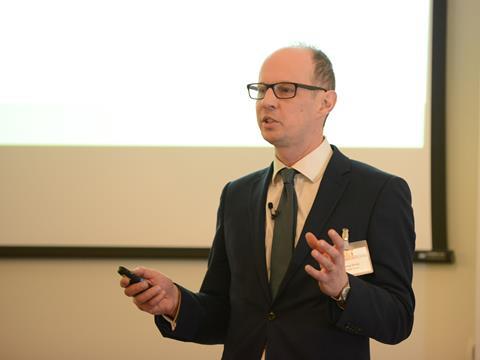 09.32 Knight Frank The Wealth Report editor and head of rural research Andrew Shirley is the first speaker of the day.
09.30 Chairman Insurance Times events editor Martin Kornacki is on stage giving his opening remarks
09.30 The inaugural Insurance Times High Net Worth Broking conference kicks off.