The combined group will be the world's largest employee-owned insurance business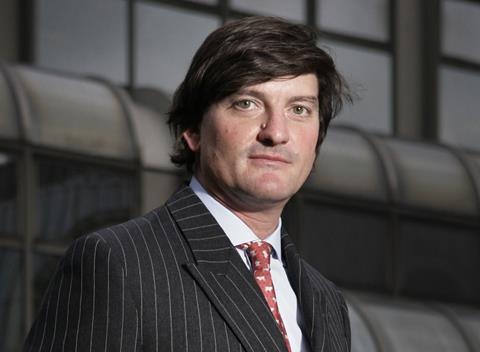 Insurance brokers Hyperion Insurance and R K Harrison (RKH) have finalised their merger, following four months of negotiations.
The deal creates a firm with £400m of annual revenues and is the latest merger in a wave of consolidation in the London insurance market.
Hyperion founder David Howden (pictured) said the combined firm would be the world's largest employee-owned insurance business, with staff holding 70% of its shares.
Hyperion's external shareholder General Atlantic will remain in place with its shareholding of 30%.
Management expects to fund the acquisition with a combination of debt and equity. The transaction remains subject to regulatory approval and it is expected to be completed in the second quarter of 2015.
People moves
Hyperion will remain the parent company of the combined group, with David Howden continuing as chief executive.
Dominic Collins will be appointed executive chairman of Hyperion.
Collins will also lead Howden UK Group, the combined group's UK broking business, which will comprise: Howden UK, to be headed by Adrian Colosso; RKH Specialty, to be headed by Barnaby Rugge-Price; and RKH Reinsurance, to be led by Elliot Richardson.
Howden will lead Howden International, the combined group's international broking businesses, comprising operations in Europe, Asia, Middle East and India, Latin America and Iberia.
Shane Doyle will continue to lead DUAL, the combined group's specialist MGA which will also comprise Aqua, RKH's MGA business which will continue to be led by Graham Elliott.
Commenting on the merger Howden said: "This is a landmark moment for both Hyperion and RKH and an achievement of which we can rightly be proud. Both companies are outstanding in their own right, but they will be stronger together creating the world's largest majority employee-owned insurance group.
"In a rapidly changing industry where specialism, distribution and scale matter more and more, we will be even better placed to play a leading role in our sector. We are hugely excited to be combining our entrepreneurial cultures, complementary business mix and extensive UK and international footprint to create an even better proposition for our clients, employees and shareholders."
Collins added: "This is a transformational merger that brings together our two companies to create a significantly enhanced platform that drives innovation with a balanced mix of direct, specialty and underwriting activities. The combined capabilities, geographies and knowledge will mean we can even better serve our clients while remaining the employer of choice for the industry's very best talent."
Join the debate in our new LinkedIn specialist discussion forums.