Broking group's revenues increased by 19% to £199m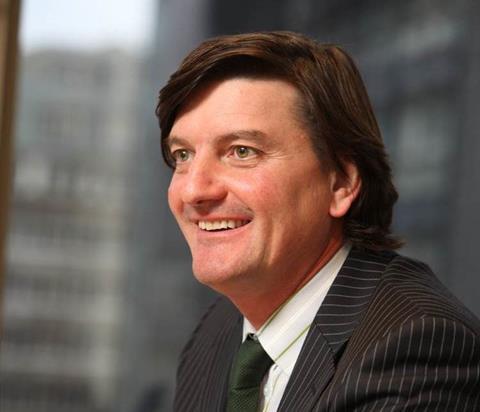 Broking group Hyperion has reported a 20% profit rise and underlying 7% organic growth for the year to 30 September 2014.
Earnings before interest, tax, depreciation and amortisation (EBITDA) was £43.2m, up 20% on 2013's £35.9m.
The group's EBITDA margin was stable at 22%.
Revenue increased by 19% to £199m (2013: £166.6m).
Hyperion made four acquisitions during the year to 30 September 2014; PGI in the US, Bar-Ziv Ravid in Israel, Colemont in Finland and Donoria in Poland.
Volatile and challenging
After the reporting period, the company revealed it was in advanced talks to buy fellow UK-based broking group RK Harrison, which it said would create the world's largest independent, employee-owned intermediary.
Hyperion chief executive David Howden (pictured) said: "2014 was another year of continued growth, and it was particularly pleasing that we achieved this against a volatile and challenging global insurance market.
"Our ability to generate strong organic returns is testament to the quality, breadth and specialism of our offering, while our skill in integrating high quality acquisitions has helped us build a truly global business.
"We are building a company ready for the next 20 years, and in 2015 we will continue to strengthen our platform, investing in our operational infrastructure to allow us to take advantage of our increasing scale and the opportunities that being a larger group presents."
Results breakdown
Hyperion's broking business increased its revenues by 14% to £143.5m. The company described this as a solid performance despite market volatility.
The company's underwriting agency business grew its gross written premium by 49% and its revenues by 36%.
Join the debate in our new LinkedIn specialist discussion forums