In this ongoing blog, former Aviva employee and insurance start-up entrepreneur, Phoebe Hugh, tackles why she thinks insurance must embrace innovation.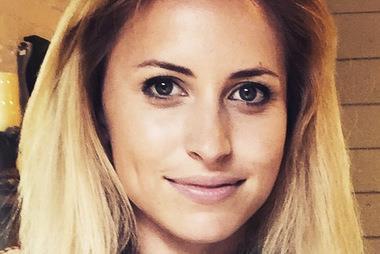 I left an insurance company… to build an insurance company
It was the clearest decision I have ever made. At the start of the New Year, I had no choice but to hand in my letter of resignation to Aviva. This may have seemed like a reckless choice, considering I wasn't strolling into a flashy new job. Instead, I was strolling into absolute uncertainty. When people asked why I was leaving, there were some puzzled looks when I explained honestly "I'm leaving to build an insurance company". Probably not what most women in their mid-twenties dream about.
Customers deserve better
Insurance wasn't an industry I knew much about before I joined it, and it's fair to say that I "fell into it" like many others. It wasn't long before I was underwriting commercial risks, trading with brokers, passing my CII exams, and had all the right jargon rolling off my tongue. When outside of my day job though, I'd be asked the dreaded question "What do you do for a living?" knowing that my response would unlock all sorts of customer frustrations. This ranged from the hours they spend shopping around, not having the faintest clue what they are actually covered for, why their premiums keep creeping up, and the sheer belief that insurers would shaft them at any opportunity. And I hardly blame them! Insurance is very opaque to the average customer, and is frequently rated as one of the worst industries for customer satisfaction.
Incremental change doesn't cut it
I wondered what on earth was going on in the industry that made customers feel this way, and what was being done to change it. I started by looking at the parallels between insurance innovation, and innovation everywhere else. We tend to judge the things we interact with through a process of comparison. Nowadays at the touch of an app, you can trade cryptocurrencies, summon an uber, monitor your health, and share photos with strangers around the world. The thing all of these new apps and products have in common is that they are immediate, simple and utterly transparent… and this is what we, as consumers, have come to expect. Now turn back to insurance, and in the past few decades all that has fundamentally changed are the distribution channels. Direct online purchasing and comparison through aggregators are the key innovations we've witnessed; other than that, customers are purchasing exactly the same products as they were before.
Looks can be deceiving
Insurers have been talking about the digital age, transformation, big data and disruption for some time now, and have thrown large pots of money and resource at these areas. Despite the optimism and desire, effecting real change from within the industry is like moving an oil tank, and it's no surprise to anyone that legacy systems and legacy thinking stifle the incumbents from moving fast. You'd expect to see the real penetration coming from outsiders as it has in other industries. The conditions are perfect: customers are dissatisfied, the market is ancient, it's a trillion pound industry, and it's time for something crystal clear, transparent and concise. So it bothered me that there were barely any new startups revolutionising the way insurance is traded today. Surely insurance should be a breeding ground for entrepreneurs?
What does a normal day at Brolly look like?
Why is nobody innovating?
Is it because the young techies taking over the world are unlikely to have used insurance products themselves, therefore it simply isn't on their radar of industries to "disrupt"? I've realised this isn't entirely the case. Insurance is on the hit list, but insurance is riddled with complexities that introduce a huge barrier for entrepreneurs who don't have a deep understanding of its inner mechanics. Throw in the added barrier that insurance is one of the most heavily regulated of industries with ever increasing capital requirements, and it's not surprising that many stay far away. Insurance has been comfortably wallowing in a warm bath for too long, developing deep wrinkles. It's been decades since it has seen any radical change, and it's crying out for a face lift.
Change will happen
It's only a matter of time now. We're swimming in new data points to analyse risk, new ways to market to customers, connected devices, shifting customer behaviour, and revolutionary technology advancements such as blockchain, neural networks and artificial intelligence. This is why I resigned to build an insurance company, because I want to create a better future for customers. I'm currently one month into the Entrepreneur First programme and have started to build Brolly. It's going to be one hell of a journey and I look forward to you joining me on it here on this blog.
Phoebe Hugh is co-founder and CEO of insurance startup Brolly, www.heybrolly.com, co-founder of Ambition First, a talent organisation focused on diversity and inclusion, www.ambitionfirst.com, and a former Aviva employee.