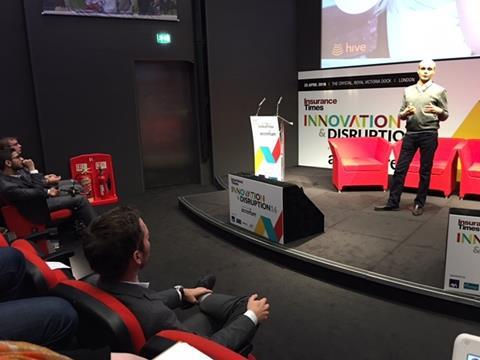 British Gas's Hive smart device can cut home insurance claims by 25% and boost renewals by 15%, according to director of connected homes at British Gas, Kassir Hussain.
Hussain said British Gas can do this through installing its Hive device in customers' homes.
Hive is a smart device allowing customers to control things such as heating, windows, and monitor movement via its motion sensors.
Customers can do this all remotely through their mobile devices.
Hussian said the powerful tool can also prevent insurance claims, particlarly perils such as leakage and burglary, with sensors detecting both movement and water pressures.
He said that devices like Hive were not some far off innovation, but something that was being installed by customers right here and now, helped by thousands of British Gas's engineers and its vast call centre resources.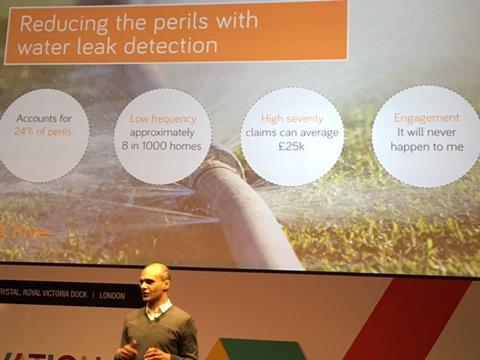 It's impact on insurance would be hugely ground breaking, so insurers should be well prepared.
When asked if British Gas would would use its own capacity, partner with an individual insurer or use a brokered panel to offer connected home insurance deals, Hussain said he was not ruling out anything yet.
Key Points
British Gas's Connected Homes leader Kassir Hussain says all the data points to a radical cut in claims and boost to renewals with smart device owners
Smart devices in homes will shake up the home insurance market
He adopted a different culture and mindset to get the business off the ground
He said British Gas Home Insurance currently partners with AXA but that does not affect does not affect Connected Homes decision making process on who to partner with.
Starting Hive up
Explaining how Hive was set up by British Gas, Hussain said utility companies were traditionally very conservative.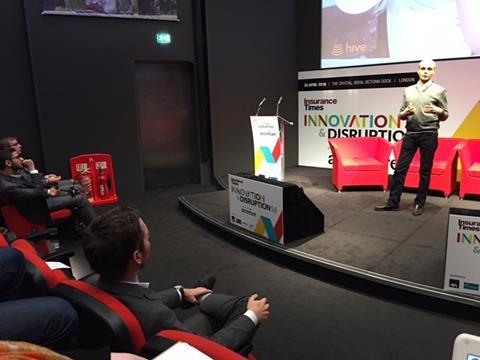 It meant that to a large degree, Hive was ringfenced from British Gas's parent Centrica, having its own separate physical office and employing experts from outside of the utility business.
He said in the utility business 'regulation was a real innovation killer', so a radical approach was needed to shift mindsets.
He said for entrepreneurs and businesses looking to innovate, one of the simplest and most effective things they could do, would be to type the words 'lean start up' into the Google search engine and learn away.
"Within three years, it has gone from nowhere to real recognition," he said.