Sabine VanderLinden, managing director at Startupbootcamp insurtech, the world's first global insurance start-up accelerator based in London, considers how start-ups are being nurtured, and what they can really bring to the industry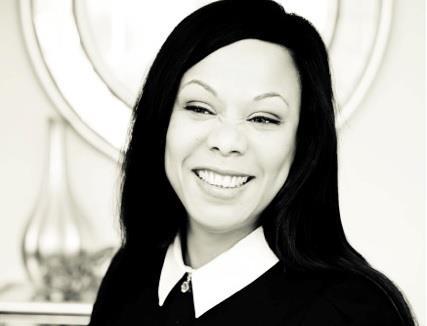 Wherever you look today, innovation is evident, and such change is increasingly created by start-ups. It is a crude and uncomfortable reality for many companies though, who are having to face the fact that such disruption is here to stay.
Over the last ten months, insurers have gained more awareness and momentum with regard to the current start-up ecosystem, as many new companies are entering the insurance sector with a multitude of really interesting new concepts.
In fact, recent research from CB Insights highlights that $3Bn of investment funding had been allocated to InsurTech start-ups in 2015.
Friend or Foe
Many large corporations are still deciding whether to befriend start-ups or treat them as enemies. And while it is true that the majority of start-ups fail, one does need to acknowledge that, since 1955, some really innovative global ventures have replaced 85% of the companies that dropped off the list of the Fortune 500.
What can they bring to the industry?
I remember talking to an executive from a large bancassurer. She told me that the main reason why her firm works with start-ups is because they want to accelerate growth through differentiation. "start-ups are flexible and nimble at delivering innovative products and services to many industries besides insurance, and all of this without any corporate walls," she said.
Unencumbered by monolithic legacy systems, large teams, politics and slow decision processes, start-ups seem to simply be better at harnessing technology to re-invent and challenge existing business models, attract untapped customer segments and deliver more enticing propositions.
How do start-ups get 'started'?
There are a number of platforms start-ups can use to get the first chance at the industry.
Innovation labs
With no equity exchange, they often provide access to a potentially long list of prospects who are willing to listen but without financial help. Two years ago, I was fortunate to observe and experience the practices of a great innovation lab.
Incubators
These do not operate on a set schedule and usually require a large share of equity for providing office space, resources and mentorship. Additionally, the ideas coming out of an Incubator can gestate for longer periods of time than those that spring from other sources.
Accelerators
These do just what the name implies. They accelerate. They provide office space, funding, customer development, marketing and mentorship within a three month-time scale in exchange for a smaller equity share than Incubators. start-up teams that are able to leverage accelerators' tools and techniques are likely to come out with new sets of life-long skills and relationships. They will also work with a network of partners who advise them because they have a stake in their success.
There is a wealth of start-ups out there and all of these platforms can offer genuine avenues to success for them.
For instance, at Startupbootcamp InsurTech we approached 1,300 start-ups and received over 250 applications. We only welcomed 10 start-ups into the program. Those 10 start-ups that started the program 10 days ago are already working with 14 committed partners. And they all know that they need to give 100% of every day spent with us.
The key for us is for our start-ups to gain access to:
1) expert advice
2) unique customer and business model validation
3) partners interested and willing to innovate
4) insights to deliver technology solutions that achieve internal efficiencies
5) tools and techniques used by the most successful ventures around the world
6) active investment funding
Once they become established through a platform, large firms then can build long–term relationships by partnering with these start-ups. They can become investors in them, or can acquire them.
Indeed, many companies know that the best innovation does not come from within the business any longer, and that start-ups cannot be ignored. Initiatives such as the Aviva Digital Garage, AXA InsurTech Incubator Kamet, or Allianz Digital Accelerator amongst the few are good examples of that.
All of these are setting powerful examples of how working with and investing in start-ups can help defend and grow market position. Each venture coming out of the process can become an investable gem, assuming that its leadership team is up for it. Indeed, the team is the most important factor of the whole equation.