The FCA's plans to crackdown on premium finance are causing serious concens for brokers
Briefing by content director Saxon East
So just how serious is the FCA's crackdown a threat to personal lines brokers' profits?
That is the big question on everyone's lips.
Brokers face a new onerous premium finance reporting regime, sending data into the FCA so it can police them.
Importantly, brokers will have to justify why they are charging interest rates to customers so much higher than what they originally wholesale from the premium finance house.
Like a shark circling its target, the FCA is readying itself to strike.
So what can we make of all this?
The first point is that the FCA, once it has harvested and analysed all the fresh premium finance data coming in from brokers, will come down hardest on the outliers.
These are likely to be big brokers typically charging, according to Consumer Intelligence data, anywhere between 13% and 20%.
The regulator will want justification as to why those charges are so high, especially compared to direct insurers, which typically charge at a much lower rate of between 8% and 13%.
Brokers justify charges
One argument brokers could put forward is if they have recourse - in other words, they are responsible for chasing down the debt if the customer cancels.
It will be harder to justify higher interest if the agreement with the premium finance is non-recourse - namely, the premium finance provider has to chase down the outstanding debt upon a premium cancellation.
But even if the broker has to chase down the debt, does this really justify a 20% interest rate? Probably not.
The fundamental reason why brokers charge such high interest is that it helps prop up the business model.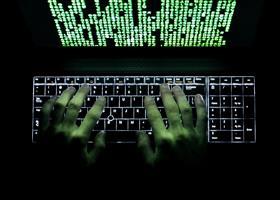 Effectively, brokers pile on lucrative interest charges on premium finance (and commission on add-ons) to compensate for the peanuts they receive in commission from the first year's premium.
They do this so that when they receive a competitive net rate premium from say, an Aviva or Ageas, they can keep commission to a bare minimum to offer a competitive final price.
Yet the FCA's plans simply blow this whole business model apart.
The future for personal lines brokers
In summary, brokers won't be able to charge high interest rates on premium finance, won't be able to bump up the price at renewal to compensate for the peanuts received on premium in year one and can't charge higher commission on add-on products (unless it is justifiable).
As former FCA insurance chief Michael Sicsic says, this is well-designed package aimed at ensuring there is no one single point in the sale that insurance firms can exploit.
So what next for brokers?
One potential outcome is that the FCA, having freshly monitored the data, will allow brokers to charge interest rates much more aligned with the direct insurers.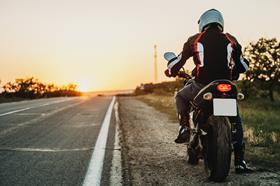 So instead of charging 15%, brokers will now have to charge 8% to compete with the Direct Lines of this world.
There will also be a levelling up on add-on commissions between insurers and brokers.
Life will be tough for personal lines brokers, especially those that offer vanilla products that go head-to-head with the direct insurers.
Brokers will have to focus on where they can specialise away from ordinary car insurance.
Specialist van, truck and motorbike brokers are in better shape. Those offering niche products, such as convicted drivers or telematics for young drivers, also have something unique they broker.
The flight to specialism must gain pace - or brokers will get crushed underneath the wheels of the FCA juggernaut.