Consumer Intelligence chief executive Ian Hughes opens DWIC 2020 with a look at the consumer of the future, and what is driving change in the insurance industry over the next five years
The insurance industry is facing a tipping point in 2020 and the unprecedented is set to become the new normal. That was the message of Consumer Intelligence chief executive Ian Hughes.
Speaking at the Dubai World Insurance Congress 2020, Hughes said that the future of insurance is set for unparalleled change.
"I have never seen a moment in time where there has been so much change going on in the consumer environment that will drive change in the insurance world," he said. "It is an extraordinary moment, and you are going to look back and see this day as a tipping point."
And Hughes said this change will be driven by four key trends:
A squeeze on consumer affordability;

Consumers taking control;

Changing mobility; and

An increasing demand for personalisation.
Consumer Affordability
Hughes said that in the UK, the Financial Conduct Authority (FCA) has identified 48% of consumers as being financially vulnerable, and an ageing population means that wealth is not being created in the same way.
"That means people's ability to buy things is being squeezed massively," he said. "And wherever I go in the world I am seeing this happen.
"This means that people are starting to think about things differently."
And this change in the mindset of the consumer is changing how they think about insurance, and today's policyholders are increasingly wanting more control and more flexibility with their insurance policies.
"Consumers no longer want to buy a year's worth of insurance if they aren't going to use it," Hughes said. "Why not just buy the insurance you need as and when you need it, buying a slice of insurance for the slice of time you actually need to be covered?"
Instead of introducing this flexibility into their policies to make them more affordable, insurers are instead stripping out features, something Hughes called hollowing out of a product.
"But what actually happens is you end up with a product that isn't there for you when you need to make a claim," he said. "Insurers need to think carefully about how they reinvent insurance [to make it more affordable]."
Consumers Taking Control
And by offering such flexibility within their products, insurers can give control back to the consumer and build a much more meaningful relationship with their policyholders.
"In our research, 43% of consumers say that they just want to have insurance embedded within apps, rather than having to buy it separately," Hughes said. "This means they can buy insurance they need when they need it, not when they wake-up one morning wanting insurance, because that never happens.
"This attitude of it being wasteful to buy things you don't need is something that is very pervasive in the consumer environment."
This means that insurers need to look outside the insurance industry to find new partners with which they can partner to offer new methods of buying and selling insurance, and connect with the other parts of their customers' lives.
Changing Mobility
The next change Hughes pointed to was around changing mobility needs and what that means not just for motor insurance, but a whole range of different business lines.
"People aren't driving as much any more, so don't need car insurance anymore, and that is going to totally change the way things are," he said. "This is a really interesting opportunity, and could involve a number of different solutions such as semi-autonomous helicopters, or other semi-autonomous vehicles.
"But the biggest problem of these self-driving vehicles are for short-haul airlines, because instead of having to go to the airport to check-in early and pass through security, then fly to the destination airport, get your luggage and then get in another vehicle to get to your final destination, it is much easer to just push a button and let a self-driving car take you there."
"This will fundamentally change the world market for insurance," he added.
And Hughes said this requires a total rethink of strategy for the insurance market.
"You need to build your insurance strategy around the world that is coming, not trying to replicate the world you see today," he said.
Personalised everything
And this world of the future, with the dominance of the likes of Amazon and Netflix in everyday life, means that consumers now demand a more personalised user journey, and more personalised products.
"People are used to having this personalisation, they expect it," Hughes said. "This means that we have to have policies with built-in flexibility, because that is what Gen Z are looking for – having products designed and personalised for them. That is what they expect now, but that is tough for the insurance industry.
"Insurers like to have a bucket of risks and insure that bucket, but consumers want you to personalise that risk to them."
But amidst all this change in the mindset of the global insurance consumer, Hughes has one last message for the industry.
"There is so little trust in insurance companies," he said. "But there is also so much opportunity."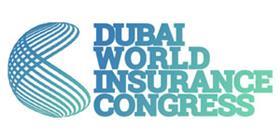 The Dubai World Insurance Congress 2020 is hosted and organised by Insurance Times' sister title, Global Reinsurance, and the Dubai International Financial Centre Authority. Read all the action from day one, as well as coverage of all the satellite panel sessions here