As Insurance Times conducts this year's Broker Service Survey, Nick Hobbs, chief regions and distribution officer at Allianz UK, explains why claims are at the core of the insurer's proposition and how the business is looking to reforge its relationships with brokers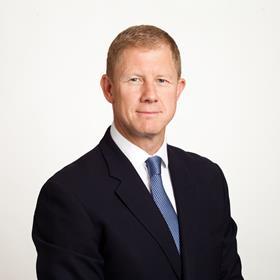 A service area being investigated in this year's Broker Service Survey is around the overall relationship management provided to brokers. How does Allianz approach this?
Allianz is committed to providing a regional broker service through our extensive branch network, which is in place across the country.
These local teams enable us to serve our brokers intimately, swiftly and - crucially - with specific, local knowledge that supports our mutual customers.
We are thrilled to be able to return to offices to engage face-to-face with our brokers again. Expect to see us back in brokers' offices and hosting networking events to make up for the time sat behind our screens during the Covid-19 pandemic.
Working in tandem alongside this face-to-face element sits our etrade proposition, where brokers can access market-leading digital policies and contact experienced and knowledgeable underwriters via phone or live chat.
Another service area being explored in this year's survey is the underwriting experience provided to brokers. How would you describe the underwriting experience offered by Allianz?
We continually invest in new technology to make our underwriting processes as smooth as possible, whilst also delivering the best proposition and service possible to our broker partners.
QuoteSME, our award-winning digital trading solution, provides a superior and efficient, full cycle, online experience. This uses sophisticated pricing models based on current data, which enables us to better understand the risks presented by brokers' clients. While we like to offer a digital experience, QuoteSME is still supported by over 200 underwriters, who can provide brokers with the expert service our partners need.
Our long-established branch network offers dedicated relationship management and underwriter expertise to the regional broker market. This is the cornerstone of our 'Strong Partners for What's Ahead' proposition and we are proud to offer a variety of virtual and face-to-face broker training experiences, focusing on technical insurance training, generic insurance and risk topics, as well as product understanding.
We continue to empower our underwriters with high levels of authority, meaning that decisions can be taken promptly at branch level. Our 'Excellence in Technical' training programme supports our teams' development, helping them deliver market-leading mid-corporate expertise and underwriting.
Click here to take part - all brokers that complete the survey will receive an executive summary of the full report and be entered into a prize draw to win £250 worth of John Lewis vouchers
Insurance Times' survey this year also looks at the claims experience provided to brokers. What is Allianz's approach to this?
Claims are at the core of our proposition. Acknowledging an insurance claim is far more than just a financial settlement. This was evident following our response to the Covid-19 pandemic and we have so far settled or part-settled 93% of all claims where our policy wordings offered cover.
A crucial part of the proposition is making it as easy and convenient as possible for brokers to contact us. This is why earlier this year we further invested in the Allianz Claims Hub, enabling brokers to securely notify and track motor fleet and motor trade claims online 24/7/365.
With no call waiting times, our hub allows brokers and fleet managers to take the management of commercial motor claims into their own hands.
As well as the convenience of online notification, registered users of the Allianz Claims Hub can also open up a two-way, real-time conversation over live chat with one of our expert claims handlers to receive quick updates on motor trade, motor fleet, commercial property, casualty, engineering, construction and power products.
Another service area we are investigating in 2021's survey is the overall quality of cover provided to brokers. How does Allianz deliver this?
We continually review and refresh our wide suite of products to ensure they are relevant for customers, provide fair value and are fit for purpose.
With this in mind - and recognising the pace of change in vehicle technology and our customers' evolving needs - we've refreshed our motor fleet and small fleet propositions to provide electric vehicle (EV) cover, risk management guidance, plus claims and breakdown support.
In addition to these changes, we've futureproofed our wordings to account for vehicle automation and connectivity, as well as improved and clarified some of our existing covers and limits. The key changes include:
Comprehensive electric vehicle cover - including third party liability during charging and damage to cables, connectors, electric wall boxes and posts.
Green parts – our policy wordings now specifically include reference to the use of green parts at point of claim, with the customer's permission.
Child seat cover – changed from £150 limit to like-for-like replacement.
Volunteering - cover for employees using their company vehicle to support the NHS and for the distribution of food aid for The Trussell Trust or the Independent Food Aid Network (IFAN), as well as recognised charities, with the customer's agreement.
Lastly, what about the policy documentation provided to brokers? How does Allianz approach this?
During the height of the Covid-19 pandemic last year, we altered many of our policy wordings to better support customers as they changed aspects of their operating models - for example, changing from office-based businesses to working from home or volunteering for the NHS.
In addition, in line with the government's furlough scheme, we made our legal advice helpline, Lawphone, available for free to all commercial customers, to assist and help prevent them from being legally compromised as they adjusted to the changing economic circumstances.
Allianz continually reviews its policy wordings to ensure they meet the changing needs of our customers. An example of this continuous review and enhancement process is the previously mentioned enhancement to our motor fleet proposition.
Moving forward, Allianz also continues to review clarity within our policy wordings and documentation, to ensure every product delivers the expected value at time of loss. We will continue to seek advice and feedback from our brokers on how to deliver the best-worded products.
Click here to take part - all brokers that complete the survey will receive an executive summary of the full report and be entered into a prize draw to win £250 worth of John Lewis vouchers