Software evolution is seeing closed systems open up to benefit brokers. Stephen Murphy, director of customer success at Applied Systems Europe, explains how the technology firm is embracing this process to support broker innovation
Why is it difficult for brokers to integrate technologies or glean insight from their own data using so-called 'traditional' software?
Traditional software is historically made to be closed, meaning that brokers had to have their original software provider approve and then integrate any other software that the broker may want to add to their technology stack. While there were benefits to this at the time, such as security, closed technology hindered brokers' ability to build their own tech stack.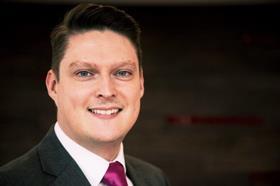 How has Google helped transform Applied's portfolio?
Applied's partnership with Google is allowing us to open up our technology even more than it already is.
We believe this delivers more choice and flexibility, which creates greater intelligence to help our brokers become more competitive and easier to do business with for their customers.
We're achieving this in three ways:
Creating simplicity in our digital products by simplifying frequently used workflows and cutting down on the amount of clicks it takes to complete a task.
Enhancing how we make data access easier by providing our broker customers with choice in data warehousing, giving them access and control over their data.
Developing open technology through cloud deployment, application programming interfaces (APIs) and integration technology to create more agility, easier integrations, scalability and efficiency.
What are Applied's plans for its portfolio going forward?
Applied has already begun introducing these aforementioned innovations to our broker customers. One of the most recent updates is to Applied CSR24, our customer self-service portal, and Applied MobileInsured, a self-service mobile app for customers.
We overhauled the user interface (UI) of these tools to be simpler, taking into account the most frequently used workflows and reducing the amount of screens and clicks required to pay a premium, view documents and more.
We are continuing to open up Applied Epic to allow for a seamless exchange of information in and out of the system by exposing a richer set of APIs - these provide greater flexibility for brokers to access their system via a range of devices.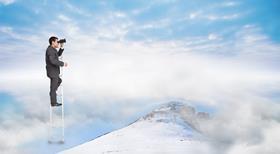 How has traditional insurance software evolved over the years?
Traditionally, brokers have been working with clunky, closed systems that required them to rekey information into multiple applications that don't talk to each other.
Applied's introduction of Applied Epic into the UK has changed that for brokers, offering a comprehensive solution that enables brokers to manage their entire business, but with the flexibility to evolve as they grow.
Also delivering a more modern UI, Applied Epic is less onerous and more simplistic in its workflow progression.
Real-time data allows brokers to report on their company's performance and book of business more accurately, so they can make more informed business decisions.
Easy access to real-time data also provides acquisitive brokers scalability while removing the hardware and infrastructure burden. Lastly, real-time data can be used to support predictive analytics to forecast potential business outcomes.