Applied Systems' senior director of customer experience says UK has 'a real desire to see the insurtech landscape grow and mature'
Throughout the Covid-19 pandemic, insurtechs have been propelled to prominence within the insurance industry – a situation that brokers can "really benefit" from thanks to the innovation these businesses are spearheading, according to Stephen Murphy, senior director of customer experience at software company Applied Systems.
For example, during the first six months of 2021, three insurtechs were classified as unicorns, which are defined as a privately owned company valued at more than $1bn (£759m). This includes micromobility insurtech Zego, pet cover firm Bought By Many and artificial intelligence (AI) business Tractable.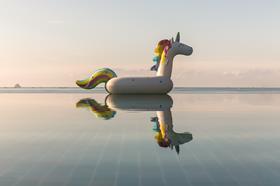 Research published by database firm Dealroom and business management consultancy Tech Nation in June 2021 further found that the UK's technology sector was the first across Europe to reach the 100 unicorn milestone.
Murphy tells Insurance Times: "There is a real desire to see the insurtech landscape grow and mature across the UK. We at Applied Systems certainly feel that insurtechs are there to assist and grow the industry."
To tap into this trend, Applied Systems has worked to improve its broker management system in recent months, striving to make it more "open and flexible" to allow easier integration with UK insurtechs.
This includes, for example, ensuring that its broker management system's library and product suite constantly matures.
Murphy continues: "The pandemic has given people time to reflect - it has probably increased the number of insurtechs we have seen as people have [joined in] the 'Great Resignation'.
"Some people have moved into the more entrepreneurial route [of] setting up their own company after realising they don't [want] to do the 9am to 5pm.
"Insurtech has grown and it's a wonderful opportunity for everyone in insurance to see how they grow and influence the insurance landscape."
Insurtech growth is also being driven by industry-wide M&A activity, which Murphy believes is a "positive for large brokers" because it creates "even more exponential growth" as well as "really exciting regeneration opportunities for newer or smaller brokers".
Murphy adds: "Everyone is hungry to grow – from large brokers, insurers, insurtechs, software houses. It's a competitive landscape out there and M&A is extremely healthy and beneficial for both parties."
Challenge and opportunity
Meanwhile, Murphy notes that brokers' "real drive" towards cloud-based technology has been "both a challenge and an opportunity" throughout the Covid-19 pandemic.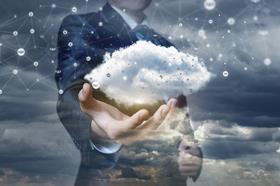 He explains: "That initial strong push from brokers was something we really had to react to because it was quite a sharp increase in terms of their efforts to get to the cloud."
To facilitate this demand, Applied Systems created a dedicated team to support brokers transition to the cloud quickly.
According to Applied Systems' 2021 Digital Broker Survey published in February 2022 - cloud technology was ranked as a top trend across the report's 1,819 independent broker respondents. However, the research additionally found that brokers are still to fully embrace the cloud.
"We have seen key tech trends continue in 2022," Murphy says. "All trends change the industry and also create challenges and opportunity."
No partnership 'end date'
Applied Systems is also keen to continue its work with tech giant Google – the firms extended their partnership back in February 2021. The collaboration aims to support Applied Systems' in adopting additional cloud-based technologies and transforming its product portfolio.
Murphy says: "We are proud that Google feels that we are good candidates to work with and that it can help us grow as a business. We would like that to continue as long as possible – we don't have an end date on it."
Looking ahead for the rest of 2022, Applied Systems will look "at how we get change out to market in terms of relief cycles," as well as invest in staff training and coaching programmes. This will support the firm's existing internal management initiative which has been in development since quarter four of 2021 and is set to be launched next month.
"Staff do not leave companies, they leave bad managers," Murphy adds.