Applied Systems Europe's customer success director reveals what the software house's plans with Google will mean for brokers and insurers
Insurance2025: With technology ever-evolving and customer expectations changing at pace, broker software houses must keep up to speed with rapid developments to stay relevant, according to Stephen Murphy, customer success director at Applied Systems Europe.
Speaking during Insurance Times's three-day Insurance2025 conference last month, Murphy told online delegates that to help achieve this relevance, the "next chapter for Applied will be challenging previous assumptions".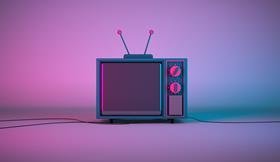 This, he explained, means looking at diversity, inclusion and belonging, as well as making sure staff feel comfortable to be themselves – this empowers them to innovate and marry the firm's technology-first mindset with deep domain expertise.
Murphy continued: "We are committed to business innovation as well as our technical product road map. We are also really proud of our quicker 'go live' mindset in terms of leveraging best practices and workflows."
This follows the expansion of a key partnership between Applied and tech giant Google back in February 2021, which aims to enhance cloud technologies following an investment by CapitalG – Google-owner Alphabet's independent growth fund.
Key partnership
When asked what the partnership means for customers and brokers, Murphy said: "It's been really beneficial in many ways", such as getting broad access to Google's products and talented workforce.
"The partnership will ultimately enable our brokers to leverage technology like artificial intelligence, machine learning and [application processing interface] technology.
"Ultimately [it will] provide a more end-to-end digital experience and cut down the time and increase the speed of doing business. This partnership has developed and matured our research and development pipeline."
Applied Systems has also had mentors from Google assigned to some of its key technology leaders, to work on proofs of concepts and workshops.
"The Google Cloud partnership is something we hope to leverage more of. In our future pipeline, we are looking at developing even more open APIs, leveraging Google Cloud, us providing more secure and managed APIs, a further increase of that data exchange and the customer having more choice," Murphy continued.
He added that Applied Systems is particularly looking forward to working more with Google Cloud, which will enable the company's brokers to gain further insight into their own data.
"We are really keen to work with Google, Google Cloud and Google's Dialogflow, to look at artificial intelligence and how we can power chatbots to enable brokers and brokers' customers who are using our online portal [for example]," he explained.
The software organisation is also looking at using Google's services architecture, which would help Applied Systems deliver a browser-based solution.
"That's going to change the way people think about working and leverage some of the benefits of public cloud. We will be able to look at flexibility, scale, speed and performance," Murphy noted.
Challenged by tech giants
According to Murphy, "acceleration of technology has really hit new speeds over the last year in particular – we have probably seen a year's worth of innovation in just a few months."
This includes new ways of working, such as remote working.
He continued: "I think we are also being challenged by [the] experience of the big tech giants, such as Amazon and Uber, who are helping shape and drive simple, clear digital experiences.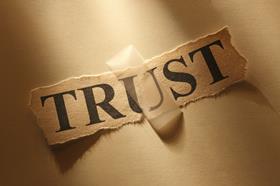 "For us at Applied, we have a rallying cry to deliver innovation in all aspects across the business.
"This challenge has really been set by the leadership team to not just talk about innovation as a buzzword, but really to deliver some proof points in open innovation that provides our customers with choice and [with] an ease of doing business."
Murphy believes that Applied System's cloud technology is part of this flexibility agenda because it provides increased stability and performance for broker customers.
Referring to simplicity and the ease of doing business, Murphy said that Applied Systems has made its technology easy to use by automating workflows and using various types of methodology to onboard customers faster. It has also launched Applied University – a learning management tool for its agents and brokers.
Secret sauce
Meanwhile, touching on data intelligence, Murphy continued: "Gone are the days when data was hard to extract and reporting [was] cumbersome."
Applied Systems has designed data extract and data warehousing solutions, which gives brokers a comprehensive set of data that enables them to add layers of analytics in order to better understand their customer base.
"Having Applied at the core of the ecosystem, but allowing these satellite systems to be added, that soothes the broker, Murphy said.
"I think that is powerful and a real change for software houses and the insurance industry. That kind of variety will exist. The secret sauce of brokerages can be decided based on some of those satellite systems."
When asked what key development might transform insurance broking in the UK, Murphy believes that the sector is currently undergoing transformation - for example, working from home and thinking about different ways of operating over the last year or so has started a "huge amount of transformation and innovation".
Murphy added that he was surprised during lockdown when supposed barriers to innovation were removed, therefore he believes that cloud technology will continue to transform the insurance broking industry.
"As markets and consumers' expectations change, they really will be able to implement technology that is flexible and scalable – being on the cloud affords that opportunity," he added.