The cloud has been critical to saving the insurance industry time and money, but it is less about size and instead depends on how firms use it. An expert panel discuss its use and overall impact during an Insurance Times webinar
It is not the size of your cloud that matters, it is what you do with it that counts.
This was the message of Jim Sadler, chief operating officer at SSP, during Insurance Times's webinar 'The Legacy of Covid-19 will be the end of legacy – how a global pandemic is accelerating the adoption of cloud platforms' yesterday.
"This is about how you differentiate. I think when you look at it from that point of view, there are clear advantages in reducing cost and time for clients and increasing the pace of innovation, he continued.
"The cloud is reducing many of the tasks that we would do [manually] or in longer cycle times; it's reducing the amount of time we have to put into the products and it's reducing the costs of our operations."
The cloud, also known as cloud computing, refers to the sharing of the on-demand availability of a computer system of resources, such as data storage, services and software, using the internet instead of a hard drive.
Competitive advantage
However, from the perspective of an insurance carrier or brokerage, Sadler said that the use of the cloud is about "competitive advantage".
"Being able to push products out to market more quickly, being able to react more quickly in terms of responding to different competitive environments. Think about pushing new products or product adjustments in days or weeks, not months," he added.
Sadler believes that insurers should be thinking about what the cloud does, not what it is – it's the imagination of what can be done using the cloud that matters most, he added.
Meanwhile Kevin Gaut, chief technology officer at SSP, said; "The cloud gives us a unique opportunity to do things that we never did before."
Gaut gave machine learning and data analytics as examples, which are only possible with the use of the cloud, given its ability to store large amounts of data.
Cloud native
The cloud native approach is important for enhancing business, continued Greg Brown, partner at Oxbow Partners.
A cloud native approach means building and running applications that manipulate the advantages of the cloud computing delivery model, such as how applications are created and deployed.
Brown said: "For one thing its 'horses and courses' – everyone has a different approach."
He further highlighted the business benefit around retention: "Historically, insurance businesses have tried to be everything and tried to be infrastructure experts as well as underwriting as well as distribution. What the cloud allows you to do is make some choices around where you are going to be experts and where you are going to make a call to hand it over to someone else.
"At the moment, the key areas where our clients are focused are underwriting and distribution. If you look at that, there is no point at which anyone is saying to us, 'I need to [be] better at infrastructure,' I need to [be] better at networking.' Actually, what they are saying is 'I need to hone the customer experience because that [is] the credible thing that will drive volume' or 'I need to better drive the underwriting'."
Brown added that "with the cloud, that allows you to take very precious, scarce human resource attention away from non-core activities".
Gaut continued: "You could 'lift and shift' into the cloud."
Cost and time
Meanwhile Jasvinder Gakhal, managing director at Direct Line for Business, said: "We are all about being customer-centric; we are all about developing products and then continuously iterating those products as more data becomes available to ensure that we have the best possible products for our customers and the most up-to-date they can be."
Like Sadler, she added that cost and time is key, enabling the business to push products out as quickly and effectively as possible.
Sadler said: "I think we cannot forget the huge value of a few people focusing less on things that are not core."
Clarifying Brown's earlier point, Sadler mentioned operating models and the importance of having the right people for the right tasks, therefore accelerating an agile environment.
"The most success we see is when people look at their operating model," Sadler said.
Staying competitive
Gakhal additionally gave the example of Direct Line for Business working in an end-to-end agile environment.
"We reorganised the whole business into squads that are between six and 10 people that are focused on particular parts of the insurance value chain, or developing particular components of the product," she said.
This allows the business to remain competitive. "We had products that were not able to keep up with the change in the market," she said.
In the current pandemic, businesses have been forced to adapt. The sharing economy, for example, which was relied upon heavily during lockdown, needs to have the right technology to respond, Gakhal said.
---
Not subscribed? Become a subscriber and access our premium content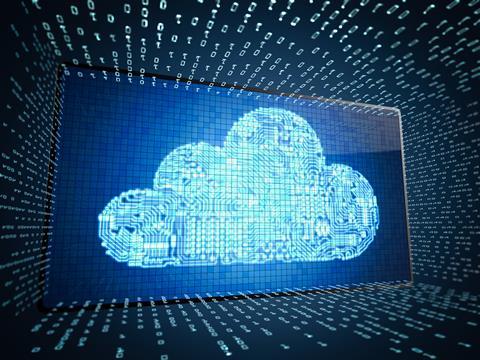 The legacy of Covid-19 will be the end of legacy – how a global pandemic is accelerating the adoption of cloud platforms
1

2

3

4

Currently reading

'It's not the size of your cloud that matters, it's what you do with it' – SSP