SSP's sales director, Dean Richardson discusses legacy systems, the Cloud and how technology can serve the insurance sector post pandemic
1. How do you think technology will serve the insurance sector post-pandemic? Will things ever be the same again and have SSP witnessed any changes?
At SSP, we know that technology can only be considered effective if it delivers ROI [Return on Investment] in real business terms. As previously mentioned, insurers' goal is to improve profitability and therefore technology must enable the following benefits:
Reduced losses through efficient and intelligent decision making
Improved operational performance via automation, integration and process efficiency
Premium revenue growth through improved customer experience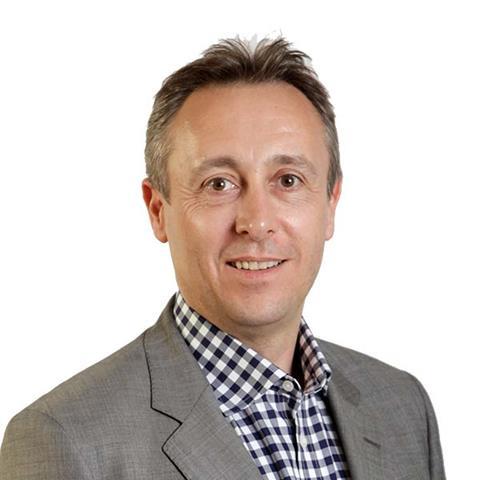 2. How can the insurance industry benefit from replacing legacy systems in the current pandemic climate?
The insurance market is changing irrevocably. Previously technology served the traditional insurance model, now it must lie at the very heart of the business model. Insurance companies need cloud-based platforms that act as the foundation upon which they can develop new applications that cater to the increasing demands of the modern customer.
For SSP's Insurance Platform, SSP and AWS will manage the infrastructure and software building blocks, freeing up the insurance organisation's staff to focus on innovation across the front-end and back office, to improve revenue and operational excellence.
3. Do you think insurers and MGAs can deal with a second lockdown? How would SSPs platform or technology help?
Outside of insurance we have seen many physical retailers go bust, whilst online retailers have grown at unprecedented rates. Acceleration towards an online-first approach will also become increasingly necessary for insurance companies looking to successfully operate in further lockdown scenarios.
SSP's full-cycle portals for customers and brokers enable insurers and MGAs to provide a 24/7 service to their customers and partners. Not restricted merely to quote and buy journeys, these portals also allow users to perform MTAs, renewals, claims FNOL [first notification of loss] and access documents online.
Internal staff must also be able to access their core system from anywhere. By utilising SSP's cloud-based solution, employees of insurers and MGAs can administer policies and claims from the safety of their home offices.
4. In a recent webinar SSP said "it's not the size of your cloud that matters, it's what you do with it," please explain, and how could the cloud solve key challenges in the market?
Cloud technology is far more than simply outsourced data storage. The services available via the public cloud - such as AWS - enable seamless integrations, auto-scaling and intelligent data analytics. By pooling all data that runs through the cloud-native solution into a single data lake, users can leverage cloud technology to drive intelligent decision making. SSP's Insurance Platform includes an AWS data lake, which can feed into real-time MI Dashboards created using AWS QuickSight and Amazon's artificial intelligence and machine learning tools.
Organisations looking to improve their combined operating ratios must look to reduce losses and expenses, whilst increasing premium revenue. Automated, intelligent decision-making via cloud data services can help companies make better decisions faster, across distribution, pricing, underwriting and claims. These business decisions can produce significant profitability gains.
5. Tell readers about SSP's platform
SSP has recently spent over £40m re-engineering our core software into a Cloud-Native, modular platform built to drive improvements in operational efficiency, underwriting profitability and premium revenue. Modules include full-cycle customer, broker and staff portals; a market-leading pricing, rating and data enrichment engine; policy, claims and finance administration and data analytics.
With open architecture and standard APIs [application programming interface], the solution can seamlessly integrate into the insurance organisation's wider business ecosystem to enable better and more integrated processes for efficiency gains and improved customer experiences.
---
Read more…The legacy of Covid-19 will be the end of legacy - how a global pandemic is accelerating the adoption of cloud platforms?